AI dementia screening app to launch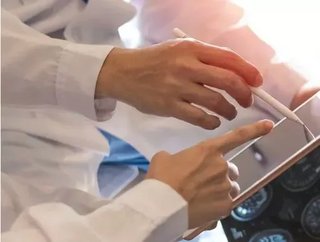 Medical students and frontline doctors are gearing up to launch an AI dementia screening application...
 The application has been evoked by a diagnosis crisis as a large volume of people are going undiagnosed of dementia due to the COVID-19 crisis. A team of frontline healthcare workers and medical students have used their spare time to develop the application in a hope to diagnose more patients and allow them to receive the medical attention that they require. The app, Mindset, incorporates the core values of NHS practice and patient care in order to detect the early signs of dementia. The innovative application will be launched next month, after two years of hard work developing it outside of their working hours in the clinic. 
The application was developed after it came to light that 62 percent of those suffering from dementia are undiagnosed and the COVID-19 crisis had a detrimental impact on this figure as people could not travel to the hospital or even be seen by a professional in their own home. Baring the shocking figure in mind, someone develops dementia every three seconds and it is predicted that by 2050, the number of people suffering will triple, stretching the NHS's resources to the maximum.
Hamzah Selim, Chief Executive Officer at Mindset, is a current fourth year medical student at UCL London and he hopes that the innovative tool can support both suffering patients and healthcare workers. 
Once the patient has downloaded the application, they will answer a short series of questions and complete some cognitive exercises that replicate the screening process and data collection that is usually carried out by a doctor. The innovative technology will then conclude how sure it is that a patient does or does not have dementia.
The COVID-19 pandemic has heightened anxiety around leaving the house and travelling to different places, this is especially worrying for the elderly who are more vulnerable to the respiratory virus. Mr Selim understands this and says; "Mindset is on your phone. It is completely safe," he explained. "It is never going to be as good as a neurologist but it reduces the anxiety and provides a crucial portal of connection between patients and doctors. If the second wave comes - and I hope it doesn't - but if it does I hope we can better help these patients because it is absolutely critical to diagnose dementia early."
The government announced a £250 million investment in artificial intelligence for the healthcare industry last year, which has given the team hope that the application will be fully incorporated into the NHS in the future. 
Did you know?: The idea to develop Mindset stemmed from the Snapchat dog filter when Hamzah realised it incorporated innovative eye-tracking technology similar to how doctors check for concussion in patients. Mr Selim consequently realised that this technology could be used to help diagnose dementia patients, the project took shape from there and is now nearly ready for the launch.