AI-guided lung ultrasound could help monitor Covid patients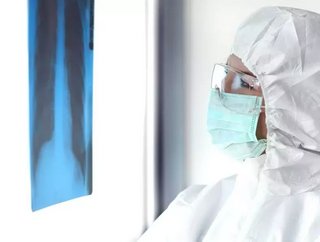 A grant from the Bill + Melinda Gates Foundation will allow Caption Health to develop this technology...
Californian-startup Caption Health has been awarded a $4.95 million grant from the Bill + Melinda Gates Foundation to develop an AI-guided lung ultrasound.  
The company says that the grant will enable them to develop new AI technology that will allow even inexperienced healthcare providers to perform reliable, diagnostic lung ultrasounds. 
Caption Health already has the first and only FDA-cleared AI platform that enables medical professionals without prior ultrasound experience to perform cardiac ultrasound exams. Renowned teaching hospital Northwestern Memorial in Chicago is using this technology to better manage critical patients.
As with cardiac ultrasounds, performing lung ultrasounds usually requires a high level of clinical skill and specific expertise, which has limited its broad adoption. 
However Caption Health aims to expand its technology to give healthcare workers real-time guidance to acquire diagnostic-quality images for each lung zone, as well as automated interpretation to detect key lung conditions. 
"Ultrasound can be challenging for clinicians without prior experience because it requires skill in both obtaining and interpreting images" explained Dr. Chris Moore, Associate Professor of Emergency Medicine, Chief of the Section of Emergency Ultrasound, and Director of the Emergency Ultrasound Fellowship at Yale. 
"Caption Health is the leader in developing artificial intelligence that combines image acquisition and interpretation to enable clinicians to perform ultrasound regardless of skill level. Expanding this AI to lung ultrasound and putting it in the hands of clinicians could have profound implications for the diagnosis and treatment of pneumonia, a leading cause of death in our youngest global citizens, as well as for COVID-19 and other lung conditions."
Lung ultrasounds can detect pneumonia, pulmonary edema, and a number of other lung pathologies. They are also non-invasive and don't expose recipients to harmful radiation. 
The ultrasounds have become a key part of monitoring patients suspected to have COVID-19. They can be used for early detection, and in the case of people with a confirmed diagnosis, used to monitor their lungs. 
"This grant from the Gates Foundation affirms the importance of our work in democratising access to high-quality medical imaging in order to improve patient outcomes," said Caption Health CTO and Co-founder Kilian Koepsell. "Empowering more clinicians to perform lung ultrasound alongside cardiac ultrasound at the point of care will help drive timely, accurate diagnosis and treatment of countless health conditions."