AI platform is aiming to improve surgical performance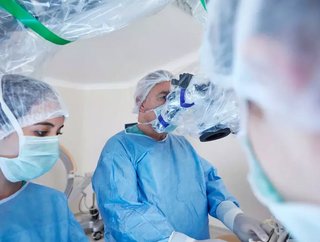 Driven by algorithms, Theator is being used as a coaching tool for surgeons...
An AI-driven platform designed to improve surgical performance is to be used at The Academy for Surgical Coaching, to help surgeons improve their performance. 
Billed as a surgical intelligence platform, Theator uses artificial intelligence to help with decision-making and surgical precision. Its smart annotation and analytics technology lets surgeons review and learn from their own past surgeries, by extracting and annotating key moments from actual procedures. 
The platform has a series of parameters including steps, decisions, events, and milestones. These allow the surgeons to view procedures as a series of ordered steps they can jump between. They're also able to focus on specific events or moments that are critical to the outcome. As well as analysing data from their own operations, surgeons can leave feedback for their peers and view indexed, annotated surgical videos from all around the world. 
The nonprofit Academy for Surgical Coaching has partnered with Theator to help with their aim of improving surgical performance. The Academy typically pairs trainees up with a surgical coach who provides them with individual, tailored guidance to help with their learning. The concept of surgical coaching, though relatively new, has been reported as beneficial to . 
The COVID-19 pandemic however, is proving to be an obstacle for face to face learning of any kind. Dr. Tamir Wolf, CEO and Co-founder of Theator, explains: "Surgical coaching is proven to enhance surgeons' performance in the operating room. Nevertheless, in recent years, and especially during this pandemic, face to face coaching has been neither feasible nor most effective. 
"That's why we're excited to partner with the experts at the Academy for Surgical Coaching to enable continuous learning, self evaluation, and peer-to-peer coaching through our surgical intelligence video-based platform."
The use of artificial intelligence in the operating theatre has been on the rise recently. In 2019 McGill University in Canada developed a machine learning algorithm that was able to tell . The algorithm just needed to monitor six specific tasks to determine if the surgeons were ready. 
In April this year AI researchers from the department of surgery at Stanford University from COVID-19 in the operating room. The tool analysed the severity of the patient's illness and the type of treatment they needed. 
Theator launched in 2019 with a mission to improve surgeons performance in real time using AI. Its first product, Minutes, was a reel playing edited versions of surgical procedures to help surgeons prepare for operations.