AI surgical platform Theator raises $15.5m to expand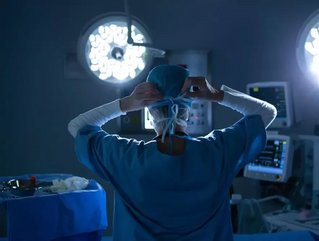 The funding will fast-track Theator's strategic growth and support their mission to use AI and computer vision to eradicate disparity in surgical care...
AI-driven surgical platform Theator has raised $15.5 million to support its expansion plans, which include scaling commercial operations and partnerships with US providers and growing its R&D team, with the ultimate aim of democratising surgical decision-making. 
"Thanks to support from our new and existing investors, Theator is leveraging routine video capture and AI-based analyses of surgical data to build a surgical future where best practices are more widely understood, and surgical decision-making is democratized" the company's CEO and co-founder Dr. Tamir Wolf said.
Via a press release Theator cited that black children in the US are three times as likely as white children to die within a month of surgery, and worldwide, an estimated 5 billion people lack access to safe surgical care. "Surgeons' efforts to overcome these gross inequalities are stunted by an antiquated surgical apprenticeship model that has placed residents and surgeons in a black box: with knowledge and scope of practice that is greatly limited to their own personal training and surgical experiences" the release said. 
The company is aiming to change this via their AI-powered platform, which is based on smart annotation and cutting edge video analytics technology. This extracts and annotates key moments from surgical procedures, allowing surgeons to review operations and access detailed insights within minutes, with the aim of increasing surgeons' performance, efficiency, and productivity.
Over a dozen medical centers have contributed to Theator's surgical video dataset so far, which now contains more than 400,000 minutes of curated surgical video encompassing over 80,000 intraoperative moments. 
"Intraoperative video footage, and by extension video-based analyses, is at the core of surgical innovation" Wolf added. "Surgeons, medical systems and forward-thinking professional societies have all come to realize its potential value in enhancing surgical care and patient safety." 
Theator's oversubscribed Series A funding round was led by Insight Partners, joined by new investor Blumberg Capital, and supported by a number of investors including NFX, 23andMe's Co-founder and CEO Anne Wojcicki, and former Netflix Chief Product Officer Neil Hunt. Theator has raised a total of $18.5 million to date.