Amazon, Berkshire Hathaway and JPMorgan Chase will partner on building new healthcare solutions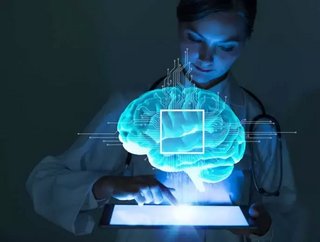 In a bid to improve the lives of its US employees and tackle the escalating costs of healthcare, Amazon, Berkshire Hathaway and JPMorgan Chase have part...
In a bid to improve the lives of its US employees and tackle the escalating costs of healthcare, Amazon, Berkshire Hathaway and JPMorgan Chase have partnered to address the ongoing complexities within the healthcare industry and transform the lives of its workers. If successful, the model could be rolled out across the US. 
The three heavyweights will bring long-standing technical and multi-industry expertise in the development of new, customer-focused tech solutions, which will enable improved, high quality and overall transparency within the healthcare sector, in addition to reduced healthcare costs.
The companies employ over a million workers, where its new non-for-profit organisation will seek to remain free from all profit-making solutions.
Amazon's four core principles: customer obsession rather than competitor focus, passion for invention, commitment to operational excellence, and long-term thinking will further enable it to become a key player in the disruption of the healthcare sector and the subsequent development of new digital health tools.
"The ballooning costs of healthcare act as a hungry tapeworm on the American economy," explained Berkshire Hathaway Chairman and CEO, Warren Buffett.
Our group does not come to this problem with answers. But we also do not accept it as inevitable. Rather, we share the belief that putting our collective resources behind the country's best talent can, in time, check the rise in health costs while concurrently enhancing patient satisfaction and outcomes."
See also
"The healthcare system is complex, and we enter into this challenge open-eyed about the degree of difficulty," observed Jeff Bezos, Amazon founder and CEO. "Hard as it might be, reducing healthcare's burden on the economy while improving outcomes for employees and their families would be worth the effort. Success is going to require talented experts, a beginner's mind, and a long-term orientation."
"Our people want transparency, knowledge and control when it comes to managing their healthcare," says Jamie Dimon, Chairman and CEO of JPMorgan Chase. "Our companies have extraordinary resources, and our goal is to create solutions that benefit our US employees, their families and, potentially, all Americans," he added.
Although the company has announced plans are in their early stages, it has been reported that shares in healthcare companies, ranging in all areas such as pharmaceutical, drug distribution and insurance, fell upon the announcement by up to 10% in some cases.
The company will be headed by three lead executives – one from each company. Todd Combs will be the lead at Berkshire Hathaway, Marvelle Sulivan will represent JPMorgan Chase and Beth Galetti will be the spokesperson and driver from Amazon.  
"If this winds up being the low cost provider to make insurance more affordable at employer level, it could wind up being a real disruptive competitor to an industry that has not seen any new players in years/decades," Jefferies analyst Jared Holz informed CNBC.