Amazon's move to healthcare - a timeline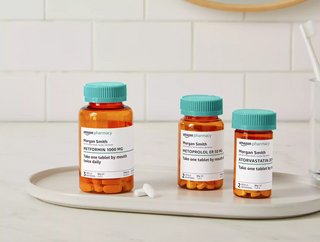 We take a look at the key milestones of Amazon's history with healthcare so far.
Amazon is arguably the tech giant that is making the biggest impact in the healthcare sector. Its most recent annoucement was the news that Amazon Web Services (AWS) is launching an accelerator for healthcare startups. Here we take a look at the key milestones of Amazon's ventures into healthcare so far. 
1994 - 1999 Beginnings
Jeff Bezos founds Amazon in Seattle in 1994, as an online retailer of music and DVDs. In 1998 the company expands overseas after purchasing book and music retailers in Europe. In 1999 it adds toys, games and software to its product range. 

2006 - Going to the cloud
In 2006 Amazon publically launches Amazon Web Services (AWS), a cloud computing platform and the first of its kind. Customers can access virtual servers through a service called the Elastic Compute Cloud, or EC2; they can also use AWS for file storage.
2017 - 2018 - stepping into healthcare
Amazon creates 1492, a tech-driven development lab. Little is revealed about the lab but there is speculation there are plans to develop a platform for medical records and patient data, a telehealth platform, and health apps for Amazon devices. 
In 2018 Amazon Comprehend Medical launches, a cloud-based service that uses machine learning to extract health data from medical text, such as doctors' notes, clinical trial reports, and patient health records. 
Together with Berkshire Hathaway and JPMorgan Chase, Amazon launches Haven,  a non-profit healthcare organisation with the aim of improving access to primary care and lower costs for employees of the three companies. 
2019 - acquisitions and partnerships
Amazon acquires online pharmacy PillPack. It also acquires Health Navigator, a startup that develops APIs for digital healthcare services. 
The NHS announces a partnership with Amazon to enable elderly people, blind people and other patients who cannot easily search for health advice on the internet to do so through Alexa, Amazon's AI-drive voice assistant. 
2020 - Amazon Care
Haven announces it is ceasing operations, reportedly due to the company's inability to gain sufficient market share, and competition with the three founding businesses' own healthcare schemes. 
Amazon Care launches, a medical care programme for the company's employees offering both face-to-face and telehealth services. The plan gives employees access to urgent and primary care services, including COVID-19 and flu testing, vaccinations, treatments, preventative care, sexual health and prescription requests. 
The first of 20 planned health centres opens in Dallas, Texas, in partnership with healthcare provider Crossover. Part of Amazon Care, the centres offer in-person care to the company's employees. Other clinics are located in Detroit, Louisville, Phoenix and the San Bernardino/Moreno Valley area of California. 
Amazon Halo is released, a wrist-worn wearable that features temperature monitoring and sleep tracking. Using machine learning, it can analyse tone of voice to help the wearer understand how they sound to other people, capturing moods like positive, tired, or annoyed. 
2021 - expansion 
Amazon Care becomes available to businesses in Washington state. There are plans to roll out the service out to all US 50 states in the summer. 
AWS Healthcare Accelerator for startups in the public sector launches. The four-week programme focuses on solutions like remote patient monitoring, voice technology, analytics, patient engagement, and virtual care.
Amazon Pharmacy is set to launch in the US in November, which will let customers make pharmacy transactions through the Amazon website and receive unlimited free deliveries if they have a Prime membership.