Babylon uses first-party data for bespoke patient engagement
By James Manderson, VP Global Customer Success at Braze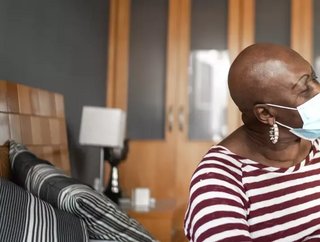 James Manderson of Braze, explains how Babylon uses customer engagement to drive better proactive healthcare for patients
Today, GP practices across the UK are increasingly offering virtual consultations to their patients, especially in the wake of the COVID-19 lockdowns. As a result, digital communication channels have become the norm to contact patients, not just to hold consultations, but to get them engaged and thinking more about their health on a day-to-day basis. By communicating more regularly via digital means, healthcare services and platforms can deliver value to their patients to help build strong, lasting, healthy relationships.
But to build strong relationships and drive better health outcomes, it's essential that patients engage with these digital communications. So ensuring that communications are individually personalised and sent at the right time, in the right channel, is critical. To achieve that level of personalised communication, healthcare platforms must understand who their patients are, what they need, and when they need it. Babylon creates bespoke customer engagement strategies, reaching out to their users to build strong relationships. Using personalisation, first-party data, and automation, Babylon delivers engaging content to their users across channels. 
When considering their user engagement and communications strategies, healthcare services ought to consider the following...
Use first-party data to build trust
Patient data is one of the most valuable assets health services are entrusted with, however, its sensitive nature naturally requires a cautious approach when applying it to communications.  Therefore user interactions and preferences are often a great place to start when creating relevant, personalised health and well-being advice. 
How often do patients read your newsletters? Do they prefer email or push communications? What content are they engaging with?  Did they miss their last appointment?  This sort of user-generated information, a form of first-party data, can enable healthcare services to deliver the right communication at the right time, on the right channel. 
First-party data is willingly and knowingly shared by patients when they interact with healthcare services (for instance, agreeing to receive information via SMS or email), and it plays a key role in helping healthcare services understand how their patients like to be communicated with. For example, an email might not be seen if a patient only checks them once in a blue moon, so sending them a push message reminding them about an upcoming consultation will have a better chance of being read. By gathering and analysing this data, healthcare services can build a strong base from which to create their customer engagement strategy, to ensure it is always timely and relevant. 
To avoid any anxiety and to align with the regulatory environment around data privacy, healthcare services should always be clear about their intention when collecting data, so their patients understand why their data has been collected, and to what purpose. This will give patients control over their information and increase transparency and trust, vital to building long-term loyalty.
The importance of personalisation
Babylon's engagement program provides an industry-leading example of the value of personalised communications, which contribute to:
A greater connection between Babylon and their patients.

Helping patients to feel understood and cared for.

Boosting loyalty in the long term. 
Maintaining strong patient relationships
Creating engaged relationships with customers is the key to boosting long-term loyalty. Babylon puts patients and users at the heart of their strategy to not just create brilliant experiences, but to avoid poor ones. The wrong communication sent on the wrong channel can quickly annoy patients and threaten long-term trust and retention.
Babylon recently created a successful customer engagement campaign to boost awareness of their Healthcheck feature. Healthcheck is designed with cutting-edge AI technology to help patients learn more about factors that could influence their everyday health and suggest possible changes for healthier living. The feature asks questions about users' lifestyle and then generates a report with ideas on potentially improving their health. It's an interactive, engaging feature that helps users visualise and understand their own health. Babylon successfully uses digital communications, across channels, to increase the Healthcheck feature's completion rate. Using Braze's AMP (Accelerated Mobile Pages) for email feature, Babylon brought their interactive Healthcheck experience straight to the inbox, with clear calls to action that drove users to try the full Healthcheck feature in the app. Babylon's interactive emails are a new and exciting approach to customer engagement for most recipients. By focusing on customer interaction first, the digital health company achieved high engagement rates and ensured users would feel cared for - a crucial achievement for a healthcare platform.
The results have been overwhelmingly positive - using this approach, Babylon received 56% more click-throughs than the non-interactive emails. They also drove a 20% increase in people completing Healthcheck for the duration of the campaign.
The pandemic has accelerated the need for virtualised healthcare services, and they are here to stay, so now is the time to invest in digital communication channels to continue delivering personalised information and building patient relationships based on trust. Just because face-to-face interactions have been reduced, that does not mean patients shouldn't feel safe and cared for by their healthcare service.

For more technology insights, check out the latest issue of Healthcare Global Magazine.