The benefits of ePrescribing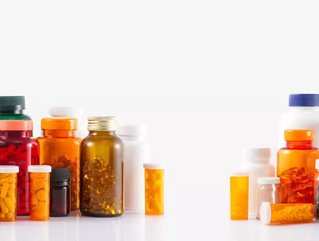 Rahul Varshneya, Co-founder and President of Arkenea, writes about using ePrescribing to reduce medication errors...
Electronic prescribing, also known as ePrescribing, is completely transforming the way in which healthcare is delivered across the United States today. It is also playing a remarkable role in the country's attempts to augment the safety and outcomes of the prescribing process.
A recent study conducted by the Everett Clinic in partnership with the University of Washington's School of Pharmacy stated that e-prescriptions improved patient safety by curtailing potential medication errors which, in turn, lead to adverse drug reactions. 
The benefits that come alongside the adoption of ePrescribing are far-reaching. 
Increased productivity
Writing down prescriptions manually can prove to be a daunting task for clinicians at times, since these prescriptions usually need to be drawn up and authorized on an individual basis. 
With ePrescription systems, clinicians can automatically refill hundreds of thousands of RXs at the same time, leaving more time on the clinicians' hands to review them. This can minimize the prescription error rate, increase efficiency, and reduce no show appointment rates for that particular healthcare facility.
Technology is rapidly improving patient outcomes in the field of pharmacy. An ePrescription system can also be integrated with a transcription service within the healthcare facility. 
Doing this will not only take care of the facility's documentation, it will also look after its compliance requirements simultaneously. In such a manner, clinicians can easily free themselves of all the data entry-related tasks and additional paperwork, and focus on tasks that are directly related to enhancing care delivery.
Cost savings
According to one study recently published by Surescripts, ePrescribing is related to an increase in healthcare cost savings of between $140 to $240 billion, and better health outcomes over a span of the next ten to fifteen years.
Physicians in the study who employed ePrescribing technology wrote out anywhere around 40% of their prescriptions electronically. This led to a 10% increase in patient first-fill medication adherence, which directly translates into reduced readmissions and fewer doctor visits. 
Considering this 60/40 ratio of paper-to-electronic prescriptions, the study showed that prescription delivery rates rise to anywhere around 81.8%, and close to 76.5% get picked up by patients.
This is truly uplifting for healthcare facilities looking to lessen readmission rates, given the fact that many prescriptions don't even make it to a pharmacy counter. Surescripts lead researcher Seth Joseph says that this number can be as high as 22% to 28%, based on a Journal of General Internal Medicine study.
Greater medication adherence in patients
Misreading manual prescriptions is a major cause of blunders among health practitioners. 
In most cases, this happens due to illegible handwriting leading to various kinds of error, including wrong frequency or duration of drugs, wrong medication, and incorrect patient information. More so, any workflow is less efficient when valuable time is lost over pharmacists or health practitioners struggling to comprehend what's written in a prescription. 
When compared with manual prescriptions, e-prescriptions are exceptionally uncomplicated and clear in terms of dosage and treatment. They also require far less interpretation on the part of the pharmacist. 
This can greatly alleviate medication errors. ePrescribing can also aid healthcare providers to make sure that patients have precise information regarding how and when a prescribed drug is supposed to be taken, and what its possible side effects could be.
Increased adherence to medication therapies can reduce costs and deliver better health outcomes. As demonstrated by the Surescripts' study mentioned earlier, a 10% increase was noticed in prescriptions picked up when e-prescribed compared to written scripts.
In addition to greater adherence to medication by patients, ePrescribing can also reduce the peril of an incorrect dosage. This is one of the many avoidable factors that end up wasting time, or even harming a patient and tarnishing the entire healthcare facility's reputation. 
Augmenting the outcomes of EHR
In the United States alone, more than 4.5 million visits to hospital emergency rooms (ERs) and physicians' offices happen due to avoidable adverse drug events (ADEs) each year. These ADEs normally occur because of allergies, interactions with treatments or drugs prescribed for an existing condition, and other such factors — like high drug dosages and chronic use of certain medications. 
The majority e-prescription systems employed in healthcare facilities today are designed in a way that integrate seamlessly with electronic health records (EHRs), collecting information about patients' past and present medical history, including existing allergies. 
These EHR systems can alert clinicians if the chances of a prescription interfering with another treatment are high. They can also prevent clinicians from prescribing a medication that a patient would be allergic to.
Therefore, it can be safely assumed that when used alongside an ePrescribing system, EHR outcomes of hospitals can be ameliorated considerably.
Innovations in technology are helping healthcare providers achieve far more than they'd ever comprehended, especially during the COVID-19 pandemic. ePrescribing has immense potential when it comes to ameliorating overall patient outcomes. 
Whether your facility is looking to implement an EHR that sends e-prescriptions (which is a requirement for meeting meaningful use objectives), or it's switching systems and needs different e-prescribing capabilities, here are several questions you need to consider asking yourself:
What systems do the pharmacies we work with use?
Is the network secure?
How do we introduce e-prescribing to patients?
Once you've put enough thought into these three primary questions and decided upon an ePrescription model that will work best to suit the needs of your organization, you'll see great success within no time.