Birst awarded G-Cloud supplier status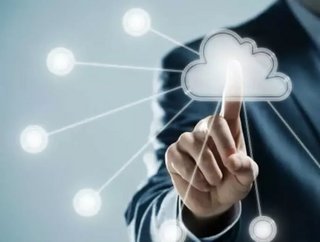 Written by Stacey Burbach Birst Inc., the leader in Cloud BI, today announced it hasbeen awarded a place on the G-Cloud 4 framework run by the Governm...
Written by Stacey Burbach
Birst Inc., the leader in Cloud BI, today announced it has been awarded a place on the G-Cloud 4 framework run by the Government Procurement Service (GPS). This makes it easier for public sector organisations to buy cloud-based business intelligence (BI) through the GPS CloudStore marketplace without having to run their own individual formal procurement exercise.
The GPS CloudStore is a UK government initiative designed to make it easier to procure new solutions. This is part of the central UK government 'Cloud First' policy announced earlier in 2013, which willdrive wider adoption of cloud computing in the public sector and provide further savings and efficiencies.
"Organisations across the public sector are looking for ways to improve their decision-making and solve issues around the availability of information. With Birst, these organisations can put a full BI infrastructure in place that can handle all of their data and analytics requirements without having to piece together different data discovery tools or wait months to complete an implementation. Cloud BI helps organisations find the data that is either difficult to analyse or hard to pull into one location and turns it into actionable information," said David Gray, Vice President International Markets, Birst.
As part of its new listing on the CloudStore, Birst will help public sector bodies to implement business intelligence faster and more efficiently. This would include use cases such as providing analytics and in-depth reporting for applications that do not have full reporting built-in; faster analytics when data resides in multiple applications; and support for collaboration between public sector organisations around data analytics.
Birst provides a complete BI platform that can be based either on private or public cloud platforms, depending on customer preference. Birst provides an integrated set of BI tools that make setting up BI implementations easier including simple data extraction, transform and load support, an in-built automated Data Warehouse, local data integration and full dashboard and data visualisation tools for reporting and analysis.
About Birst
Birst is the only enterprise-calibre Business Intelligence platform born in the cloud. Less costly and more agile than Legacy BI and more powerful than Data Discovery, Birst is engineered with an automated data warehouse and rich, visual analytics, to give meaning to data—all types and sizes. Coupled with the agility of the Cloud, Birst gives business teams the ability to solve real problems. Fast. Find out why Gartner named Birst a Challenger in its most recent BI Magic Quadrant and why more than a thousand businesses rely on Birst for their analytic needs. Learn to think fast at www.birst.com and join the conversation @birstbi.
About Government Procurement Service
Government Procurement Service (GPS) is an executive agency of the Cabinet Office. It plays a vital role helping protect front line services, delivering savings through its aggregated procurement solutions and managed services. In 2012-13 GPS delivered savings of £1.2bn against a managed spend of £11.4bn.