Can 3D technology revolutionise heart surgery?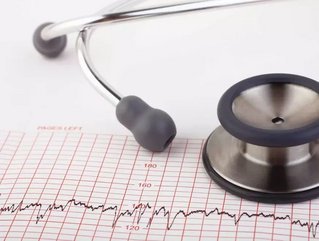 With the announcement of the NHS' new 3D scanner to tackle heart disease, Richard Coxon at Dassault Systèmes tells us how vital this technology is...
NHS England is rolling out new "revolutionary" 3D technology to diagnose and treat patients with suspected heart disease. 
Called HeartFlow, the device turns a regular CT scan of the heart into a 3D image. This will allow doctors to diagnose serious coronary heart disease in just twenty minutes - five times faster than usual. Typically patients need to go to hospital for an angiogram, a procedure that is invasive and time-consuming. 
Once patients are diagnosed using the 3D image, they can be treated with surgery, medication or by having a stent fitted. For less serious cases they will be given tips on healthy lifestyle changes or cholesterol-lowering medication – meaning the risk is quickly resolved before it becomes life-threatening.
Faster, better diagnosis
Richard Coxon, Director of Life Sciences at Dassault Systèmes, a French software company specialising in 3D product design and simulation, believes this new announcement is of huge importance. "Heart disease remains the first cause of death around the world, so advances in 3D technology to help patients receive a faster diagnosis are significant."
HeartFlow's release comes at a time when NHS staff are pulling out all the stops to tackle the backlog after treating around 400,000 patients who were seriously ill with COVID-19 - hospitals admitted more than 100,000 COVID patients in January 2021 alone.
Advanced technology like 3D scanning will be essential to help staff restore services after the pandemic. Another emerging field is digital twin technology. "Recent research from Dassault Systemes found that in light of the pandemic, a majority of the industry has quickly adopted solutions to improve digital collaboration, such as virtual twins" Coxon says. 
"Digital twin technology is also making waves in improving the diagnosis and treatment of patients, streamlining preventative care and facilitating new approaches for hospital planning." 
Personalised treatment
An example of this is The Living Heart Project, launched in 2014 by Dassault Systèmes to help physicians and surgeons virtually analyse their patients' health and plan therapies and surgeries using advanced simulation technology. 
"The Living Heart Project was launched to develop the world's first realistically functioning computer model of the complete human heart" Coxon explains. "Through this initiative, a fully functioning Living Heart has been developed and is now available to anyone worldwide. It is also being used for designing new medical devices, analysing drug safety, designing personalised surgical treatments and in biomedical education."
New tools like HeartFlow and the Living Heart Project will ultimately enable clinicians to treat patients with far more precision. "We need better utilisation of existing technology to bring about a renaissance in clinical care" Coxon adds. "To do this, medical practitioners need to utilise digital healthcare, with virtual twin technology serving not only as a medical record, but as a guide for more precise treatments."