Cancer diagnosis tool could cut patient waiting time by 90%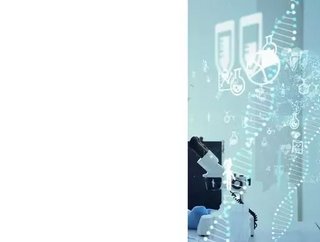 A new AI-powered cancer detection tool is aiming to diagnose the disease earlier and more accurately...
Research carried out during the COVID-19 lockdown found that . British company YouDiagnose has developed a predictive cancer diagnosis tool that could reduce waiting times to just one or two days. 
Using AI technology, the Early Cancer Management System is a predictive tool that engages with patients before they visit their GP. The patient downloads an app and answers questions about their lifestyle and medical history. The virtual assistant then analyses the answers to determine risk factors and identify patients at risk of various diseases including cancer. 
This virtual triage will give priority to those at risk of cancer for referral. Others will be provided with appropriate information such as advice on lifestyle changes. The virtual assistant can be used 24 hours a day, and YouDiagnose expect it will reduce the number of doctor visits patients make before they are referred to a hospital. 
YouDiagnose say that gathering patient data can be done much more efficiently using artificial intelligence than by a doctor. Acquiring good quality medical history data requires getting responses to 70-100 questions. Doctors can ask several thousands of questions each day, which can impact on the quality of the answers and increase the possibility of medical error. 
The company says their solution will reduce the risk of missing important data and extracting relevant information without rush. The predictive tool also integrates an auto-scribing function so clinicians can generate letters automatically. This will remove the burden of administrative work on healthcare staff. 
The system has been trialled on large datasets and is ready to be piloted with three National Health Service (NHS) trusts in the UK. A crowdfunding campaign is also running to raise £1 million to deliver a pilot to NHS cancer services.
YouDiagnose was founded in 2020 with the vision to reduce global disparities in cancer with the help of new technology. Founder and NHS surgeon Dr Aswini Misro explains further: "In 2014 to 2016, the level of inequality, or gap, in life expectancy between the most and least deprived areas of England was 9.3 years for males and 7.3 years for females."
"By use of technology, we can reduce the disparities in cancer care arising from geographic location, socio economic factors, ethnicity and genetic factors and the readily available access to healthcare. Our goal is also to drive self-sustainability into the healthcare ecosystem, improve patient safety and cancer survival."