Clinithink's AI cuts diagnosis time for newborn baby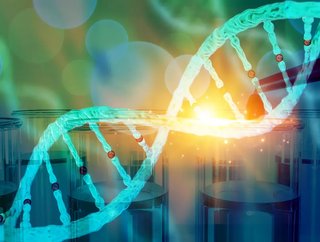 AI technology from Clinithink helped to diagnose a rare disorder in a new-born baby, saving its life
Applications of AI in healthcare keep growing - the most recent developments have included the use of algorithms to detect cancerous skin lesions, and to identify geographical areas where there may be a high prevalence of poor mental health among the population. 
Now comes news from Clinithink, a healthcare AI specialist, whose software helped to identify a rare genetic disorder in a critically-ill newborn baby.  Clinicians from the American Rady Children's Institute for Genomic Medicine (RCIGM), have published a letter in the New England Journal of Medicine (NEJM) describing how they were able to make this diagnosis.  
The RCIGM team used AI technology as part of their Whole Genome Sequencing (WGS) method. This included the use of CLiX, AI software developed by Clinithink to give healthcare professionals human insights. 
The five-week old baby had been born healthy, but became seriously unwell and was admitted to the neonatal intensive care unit at Rady Children's Hospital-San Diego. 
Tests showed he had encephalopathy, a condition affecting the brain that can be caused by a variety of issues, from infections like meningitis to brain tumours. 
As the child's condition deteriorated and he had multiple seizures, the clinical team performed genome sequencing to assess whether he had an underpinning genetic disease. Given that the child's brain was affected, fast diagnosis and prompt treatment was crucial to prevent long-lasting neurological damage, or even death.  
The team used CLiX to carry out deep phenotyping, a type of analysis of a patient's characteristics and clinical findings to compare with over 12,000 phenotypes known to be associated with over 7000 rare diseases. This complements genomic data and is essential to confirming a diagnosis, however it's usually done manually and can take hours if not longer, even when done by highly trained geneticists. 
CLiX enabled this to be done in one minute, helping the team to reach a diagnosis in a total of 13.5 hours. The disease they identified was thiamine metabolism dysfunction syndrome 2 (THMD2), a rare disorder that can be treated effectively with vitamin supplements if diagnosed early. 
Treatment was started, and the child was able to leave the hospital three days later; he is now thriving at seven months of age. 
"Naturally we are absolutely delighted that the team at RCIGM have been able to deliver such a profoundly important outcome for this patient using their pioneering approach to rapid rare disease diagnosis which includes CLiX focus" said Chris Tackaberry, CEO and Co-founder at Clinithink of the outcome. 
"As healthcare technology specialists it is incredibly inspiring for us to know that the software we develop can help to make this kind of difference at the clinical sharp end. It's why we come to work" he added. 
In addition to RCIGM, Clinithink's AI technology is being used at the UK's Barts Hospital and Newcastle Upon Tyne Hospitals NHS Foundation Trust.