Clustermarket taps into GE Healthcare Life Sciences customers to reach UK Innovators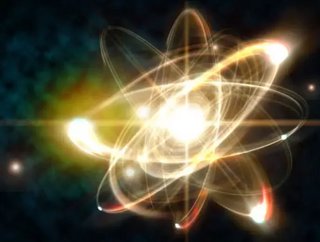 Clustermarket, the leading UK online scientific equipment sharing and booking platform, has enlisted the support of GE Healthcare's Life Sciences busi...
Clustermarket, the leading UK online scientific equipment sharing and booking platform, has enlisted the support of GE Healthcare's Life Sciences business in an agreement aimed at helping innovators in the UK access specialised life sciences and biotech equipment.
"The demand for state-of-the-art instruments among early-stage ventures is rising and our mission, with the support of GE, is to enable sourcing of such equipment and services to allow innovative companies such as MediSieve to thrive," said Johannes Solzbach, Chief Executive Officer, Clustermarket.
Introducing GE customers to the Clustermarket platform has, for example, already enabled University College London spin-out MediSieve to access to GE's specialised Biacore T200 installed at the National Physics Laboratory. The London-based startup's magnetic blood filtration technology has the potential to transform the treatment of blood borne diseases, and access to the Biacore instrument allowed MediSieve to carry out critical work in the understanding of interactions between antibodies and their targets.
See also
George Frodsham, Chief Executive Officer and Founder, MediSieve said: "The Biacore T200 surface plasmon resonance system has helped us to better understand the molecular interaction occurring between an antibody and its target enabling the development of our potentially life-changing technology to advance. Clustermarket has been invaluable from the beginning in sourcing the equipment and services we need to develop our technology."
Conor McKechnie, Chief Marketing Officer, Life Sciences, GE Healthcare said: "It is great to see our instruments being used through such an innovative arrangement to support and advance science. In this instance, an early-stage, vibrant biotech start-up has been able to access technology that would otherwise be out of its reach, delivering a new and deeper insight to help advance its research." 
By opening up access to such world-class technologies at leading UK universities and other facilities, this approach helps ensure that more government grant-funded equipment finds its way into the growing life science SME community, helping to accelerate research so that novel and potentially life-changing technologies are brought to market faster.
To further facilitate access to the right advanced technologies for the right science, GE and Clustermarket have deployed Fetch.AI's Autonomous Economic Agents on the Clustermarket platform. Fetch agents provide personalised recommendations of specific equipment and services that may aid customers' research based on previous requests. This helps life sciences companies find the assets they need whilst increasing bookings through the Clustermarket platform.