The Creative Floor Healthcare Awards now accepting entries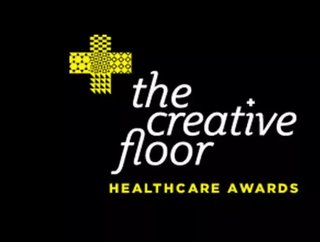 Written by Sarah Leader The Creative Floor, the leading global portfolio site for advertising creatives, has turned to launching the worlds first and...
Written by Sarah Leader
The Creative Floor, the leading global portfolio site for advertising creatives, has turned to launching the world's first and only global healthcare award show run by creatives. The only healthcare award show that will donate a percentage of profits to help young talent break into the advertising industry. With the winners deciding where the money goes. It is the first creative award show to have awards for account teams and clients.
For the first time in the history of any healthcare award show they have world-class judges from consumer as well as healthcare advertising disciplines:
Peter Souter, Chariman/CCO, TBWA London
Daryl Corps, CD, Droga5, Sydney
Andrew Spurgeon, CD, Langland
Jolyon Finch, CD, Publicis London
Alex Von Plato, Global CCO, Digitas Health, Philadelphia
Phil Cockrell, CD, DLKW/Lowe
Denis Mamo, CD, UrsaClemenger, Melbourne
Kathy Delaney, Global CCO, Saatchi and Saatchi Wellness, New York
Simon Rice, CD, AMV BBDO
Sean Riley, ECD, McCann Health Singapore and South East Asia
Shaheed Peera, Founder and CEO said: "We want to help redefine the way healthcare award shows are run and find a model that not only inspires but helps young talent break into one of the best jobs in the world. Our awards for Best Suit (Account Man/Woman), Bravest Client and Best Young Talent are a great opportunity to celebrate talent beyond the traditional creative department."
Sponsors of the awards are PharmaTimes, PharmaPhorum, Healthcare Global, Mark Gibson Photographers Agent and world-renowned still life photographer Andy Rudak.
The early bird deadline is 28 February and final deadline for all entries is 28 March.
To visit the site please go to: http://thecreativefloor.com/awards
About The Creative Floor
The Creative Floor was founded in 2009 by Shaheed Peera. Shaheed is also currently the Executive Creative Director at Publicis Life Brands Resolute (http://plbr.com). And created the site as a gift to the advertising industry. Its aim was to help connect creatives portfolios with the advertising industry. Unlike other portfolio sites, it's exclusively for advertising creatives who work (or want to work) within the creative departments of ad agencies. Creative Directors and agencies can now cherry pick at their convenience, the best talent the world has to offer 24/7, without the expense or hassle of recruiters.
The Creative Floor has sponsored various free talks to students and has partnerships with The Ideas Foundation, Young Creative Council, Single Creatives, Nabs and Central St. Martins.
To visit the site please go to: http://thecreativefloor.com
For more information:
The Creative Floor Healthcare Awards
Sarah Leader
Awards Director
Shaheed Peera
Founder and CEO