Diabetes and Parkinson's reach new breakthroughs through Living Cell Technologies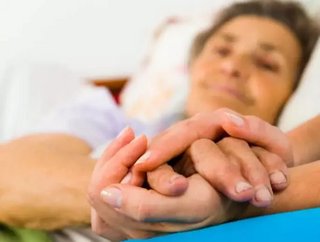 Written by Alyssa Clark Thriving in the Australian market since 2004, Living Cell Technologies has proved to not quite be fully understood yet in the...
Written by Alyssa Clark
Thriving in the Australian market since 2004, Living Cell Technologies has proved to not quite be fully understood yet in the American marketplace, and thus could make an outstanding investment opportunity for North American investors in 2014. Dedicating most of its work to unraveling the terrible pains of both Diabetes and Parkinson's disease, this up-and-coming biotechnology company has yet to reach its peak— and your wallet is going to want to be there when it does.
Living Cell Technology currently has a market value of approximately $27 million, and is hard at work developing two of its new therapeutic drugs Diabecell and Ntcell (Diabecell treats Type 1 Diabetes and Ntcell is a regenerative therapy treatment for Parkinson's disease, working to stimulate nerve regeneration and protects from cell death). With the markets for both of these drugs seeming to be exponential in the United States alone, this company has yet to fully put down roots in the states and capitalize on the highly-populated markets in our pharmaceutical industry. Not only in the U.S., but the global market for both of these illnesses is extremely large and is forcing customers to exceed normal limitations in order to obtain these much-anticipated drugs.
Last year, shares for Ntcell picked up drastically after it had been tried and approved to be inserted directly into the patient's brain in an Auckland hospital. This trial was then approved by the Data Safety monitoring board and an additional three patients were given the procedure, with the Board's full support. Ntcell has been steadily chugging along in the Auckland market, riding silently underneath the American pharma radar. The same is to be said for the equally as effective Diabecell which has been deemed safe and fit for reducing the amount of insulin a patient needs on a daily basis. This drug reduces the incidence of "unaware hypoglycemia", without increasing HbA1c.
Both of Living Cell Technology's drugs could solve this current demand for respective market cures, the question remains: why haven't these drugs taken off in the U.S. yet?
The global Parkinson's drug market alone is set to reach $34 billion by the year of 2016— which has opportunity written all over it for pharma giants like Novo Nordisk and Pfizer. Currently the world's largest insulin producer, Novo has recently projected that the oral Diabetes drug market will be worth an estimated $18 billion by 2020. With the numbers and stakes to gain set this high, it's no wonder why pharma giants are scrambling to climb over each other in an attempt to get their hands on this "easy" profit market as soon as possible. The bottom line of this insight:  the successful development and distribution of an effective drug could and will provide substantial gains for shareholders and investors.