Enhancing The Healthcare Supply Chain With RFID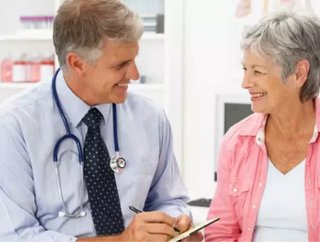 Written by Pooja Thakkar READ THIS ARTICLE IN THE JUNE EDITION OF HEALTHCARE GLOBAL Few years back Radio Frequency Identification (RFID) was predicted...
Written by Pooja Thakkar
READ THIS ARTICLE IN THE JUNE EDITION OF HEALTHCARE GLOBAL
Few years back Radio Frequency Identification (RFID) was predicted to be the most recent prolific technology that would provide supply chain collaboration and visibility. Today, the applications of this technology couldn't be any hotter in healthcare. New and innovative uses of this technology in healthcare emerge daily, from RFID-enabled iPads, to asset tracking and hand hygiene solutions.
When you learn about the story about RFID wristbands being used to measure hand washing at hospitals, you know the technology is going mainstream. We strongly believe that while product level tagging in the retail environment has had a strong head start and demonstrates an outstanding business case, the real sweet spot for RFID is healthcare, where the technology can save lives and control skyrocketing healthcare costs.
Understanding RFID & Its Role In Healthcare
In engineering language,RFID is wireless automatic identification and data capture (AIDC) technology used to track and manage products, people and assets with minimal human intervention.All healthcare RFID applications comprise of several key components divided into two main categories >>>
Hardware- RFID tags, readers, collectors, and servers
Software- middleware and software system applications
In healthcare, RFID systems are usually combined with other technologies such as Bluetooth, mobile devices, and sensors for different purposes. Passive RFID tags are primarily used for patient identification and drug authentication while active RFID tags are mainly used for tracking purposes.
Business Challenges
With the increasing complexity of healthcare procedures, hospital management requires the ability to visualize, monitor, and optimize procedures related to patient care and resource allocation efficiently.
Besides,patients require timely support of a healthcare provider. Yet according to a recent survey by enterprise communication specialists Avaya, Inc., the biggest challenge faced by healthcare providers today is that overextended clinical staff are spending too much time on non-patient care activities. Industry case studies suggest that hospital nurses spend as much as 10 percent to 30 percent of their time simply searching for portable medical equipment.
Key Advantages Of RFID In Healthcare Supply Chain
RFID is moving beyond the perception of being solely an asset tracker and increasingly evolving as a technology that can improve care.
Administrative Support
Physicians, equipped with a designated reader, can access the complete health record of the patients they are caring for by scanning each patient's bracelet with a reader-equipped PDA that is also connected to the hospital's e-prescription system. The result: faster treatments and better traceability of prescribed drugs. The tools also allow staff members to update patients' records at any time.
Error Prevention
Information availability is not always correlated with the accurate usage of that information. For example, for every five doses of medication administered in hospitals, one dose is administered incorrectly. The result is an estimated 98,000 deaths annually in the United States alone. RFID ensures the "Five Rights" of medication administration — that the right patient is receiving the right dose of the right drug at the right time via the right route thereby minimizing the risk of medication errors, at the drug ordering and administration stages.
Data Collection
RFID can facilitate data collection in clinical trials by recording every dosage event with a time stamp and then delivering the data straight to the hospital's analysis database.
Cost Reduction
Coupled with error prevention systems, cost reduction services can have a massive impact on the calculated ROI of the RFID deployment. In healthcare facilities, a primary candidate for cost reduction is accurate management of inventories and asset utilization. 
Privacy
Healthcare RFID does not now pose a privacy threat, since confidential patient data is not stored on RFID tags and staff identification is used to support only professional activities.
RFIDApplicationsInHealthcare
RFID has made its way into almost all the day-to-day operations of a healthcare facility. Let's take a look at these areas and see how the different RFID technologies are being used and why >>>
Efficiency & Staff Tracking
RFID is majorly aimed at improving the overall efficiency of care delivery; by creating a virtual map of the hospital environment, they allow frontline care staff to better communicate with each other, more quickly assign rooms and care, and reducing patient waiting times.
RFID-based solutions aimed at enhancing care effectiveness have been piloted in both in- and out- patient settings. Of these, the RFID-based at-home intelligent applications for monitoring medication regimen compliance, tested by Novartis and Aardex in the US and Europe, have received the most significant attention.
Florida Hospital Celebration Health, has been named an inaugural winner of the 2013 Intelligent Hospital Awards. Nurses and technicians here wear RTLS badges enabling the hospital to gather and analyze data regarding staff movements and to ascertain how the unit can operate more efficiently.
Patient Tracking
RFID is helping in tracking and authenticating patients, from newborn babies to seniors suffering from dementia and everything in between. LF (Low Frequency) and HF (High Frequency) are used for applications such as bedside care and mother and baby matching. UHF is being used to monitor patient movement and establishing geo-fencing as required.
Medication Authentication & Control
Finding RFID easier to work with, nursing staff realize the additional privacy that the technology brings to the process. For example, when the nurse is away from the computer on wheels (COW), administering medication to a patient, the computer can be programmed to go into screen save mode thus maintaining patient information confidentiality.
Asset Management & Prescription
By using RFID to tag devices, many institutions have reported less time lost searching for the critical items when required. With RFID real-time location system, Wayne Memorial Hospital, North Carolina hospital tracked about 1,300 medical devices, including IV pumps and blood warmers. The result was a substantial drop in inventory counts that led to net cost savings in excess of $300,000.
Another application for RFID tags exists in prescription bottles used by visually impaired individuals. Patients can use the tags placed on containers to "read" the prescriptions and learn dosage amounts verbally through the use of speech conversion technology.
Facilities Management & Documents Tracking
A healthcare facility is like a small city in itself. There is a complete army of IT professionals that keep things running and maintained. RFID helps in tagging key service points that require regular maintenance.
With handheld RFID readers, staff can also locate critical files such as patient records, physician and pharmacy orders, laboratory reports or imaging files.
Drug Counterfeiting
Tempered products' entering the healthcare supply chain is a growing concern. According to a study, pharmaceutical industry loses $2 billion per year due to counterfeiting drugs. RFID tagging underpinned by scientific analysis of the drugs inside the package is believed to be the best solution against counterfeit drugs.
Hand Wash Stations
Healthcare workers wear an RFID badge and the hand wash stations at every touch point are equipped with an RFID reader. Every time a hand wash station is used the reader records the user's identification and length of stay. The data collected allows the facility to see how well hand-washing protocol is being followed.
Surgical Asset Management
Surgical instruments and sponges fitted with RFID tags and a portable RFID reader passed over a patient's body prior to postsurgical closure helps to detect if any materials have been left in the patient's body. RFID tags are also used to verify the decontamination of surgical instruments.
Access Control
RFID is used by many facilities to control access to restricted entry and exit points. The most commonly used technologies are LF or HF because they allow facilities to maintain a high degree of selective security.
Cost Implications
RFID costs include initial hardware and software costs, training, as well as the continuous high costs of RFID infrastructure maintenance and upgrade. The infrastructure requires tags and readers, but also additional servers, databases, middleware and applications. Each passive RFID tag costs approximately 10 cents and active one costs several dollars. The difference in total cost can be substantial if all equipment and patients are tagged. In addition, RFID integration with backend systems and data synchronization networks is needed to make RFID viable. The total cost can be huge.
RFID Becoming More Expansive & Less Expensive
Though the costs related to the implementation of RFID is a matter of concern, there are clear evidences that many institutions are getting quick ROI. RFID in healthcare is forecasted to become a $2.1-billion global business by 2016; this is a proof that industries are willing to invest more and more in this technology which is maturing and continues to see tremendous innovation. Today companies are collaborating to develop active tags that transmit signals up to 600 feet.
A limit to the potential of the technology is only imagination.
The Positive Impact
To healthcare providers, quality patient care is a mission. To patients, it is an experience measured in time and attention – an experience that begins the moment they enter the facility and often continues long after they leave it.
RFID gives the care providers more time and resources to devote to the people, who are counting on them.
From business perspective, RFID is not just an operational tool that can be used in isolation; rather, it is a strategic technology. The successful hospital supply chains in the future will be those that understand this strategic dimension and embrace it.