ERP Technology For Healthcare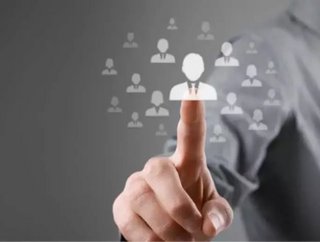 Written by ShuktiSarma Read This Article In Our Digital Magazine Modern businesses are all adapting fast to Enterprise Resource Planning (ERP) technolo...
Written by Shukti Sarma
Read This Article In Our Digital Magazine
Modern businesses are all adapting fast to Enterprise Resource Planning (ERP) technologies, which integrate external and internal management information across the board. Healthcare enterprises too, are not an exception. ERP technology enables seamless flow of information, and also keeps the management connected with the stakeholders. Still, considering how rapidly changing healthcare methods are, the sector has been slow in implementing ERP.
ERP technology is more popular in non-medical fields, such as financial accounting, supply chain management, customer relationship management and human resources management. However, hospitals and other healthcare concerns equally benefit from it. With seamless integration and flow of data, ERP technology makes a health concern more efficient and prompt at delivering the service it is required to give.
Necessary Upgrade
While for most big businesses, ERP systems are a must, small and medium sized businesses have much to gain from adapting to it. It is very important for health concerns and hospitals, since this is an extremely busy sector, with constant influx of patients and technologies, and hence, the existing systems need to be upgraded regularly for efficient functioning.
With ERP technology, patient information, data archives and supply chain information can be managed much better. The most common use today in the field of healthcare technology is that of maintaining EHR or electronic health records. Healthcare is a field where costs rise fast, but demand for services and products always outrun it. If hospitals deploy Customer Relationship Management (CRM) systems, it will not only lead to cost savings, but also optimize income generation.
In many hospitals, ERP technology is deployed in shape of some communication component that enables smooth transfer of patient information, which is regularly used both internally and externally. The result is not only improved service, but also saving up of precious time when it comes to treatment. Even the health professionals' time is saved.
Management Issues
Like other businesses, if hospitals customize and standardize their systems to integrate best practices, it enables better financial control over operations. This is vital when it comes to purchases, since in hospitals it is crucial to keep track of medical and medicinal purchases. In healthcare, it is doubly important that there is seamless flow of information and total control over the supply chain. Manual or un-integrated methods of management only leads to waste of time and resources.
However, there are some hurdles as well. Most hospitals and health concerns are still alien to the concept of ERP technology. There is some user resistance in some cases, as adapting to ERP system requires a significant change in work processes and is a highly complex system. This becomes a matter of concern for some institutions, since healthcare is an intense and high-pressure field, which allows for no breaks.
Moreover, the trick lies in choosing the right ERP technology. It all depends on the software; and it requires good integration and customization. A faulty implementation and a bad choice can have disastrous consequences, since when saving lives are concerned there is zero room for error.
Better Care And Fewer Costs
Most ERP solutions providers also have customized systems suited for the healthcare sector. Infosys, Steria, Datamonitor and Avanade are among numerous IT solutions providers who have dedicated systems for this field. Microsoft and other software manufacturers have several packages and programs like Microsoft Dynamics, which help businesses, manage internal information better.
Running a healthcare concern is an expensive matter, and ERP technology helps maintain costs. ERP technology helps hospitals break their isolation, and move past slow paper-based procedures. Thus, hospitals can focus more on patients, and stay competitive.
Not just hospitals, ERP technology can be used for public platforms too, like some community health programs or health forums. For example, a public system can provide detailed information of best practices in diet and exercise, offer lifestyle advices and trace a network of healthcare professionals and institutions which can come in handy for patients seeking treatment or following up.