Exo to launch ultrasound device enabling real time diagnosis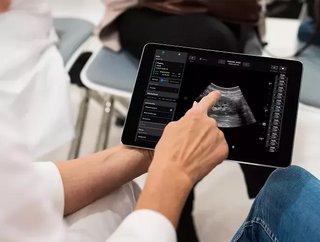 Exo plans to release a handheld ultrasound device enabling real time diagnosis in any setting 
Medical device company Exo is set to release a new handheld ultrasound device that will enable clinicians to diagnose a variety of conditions in real time. 
The company has just closed a $220 million Series C investment round to fund commercialisation of the device. It is in the process of FDA clearance, and Exo has plans to launch it before the end of the year. 
The device will enable clinicians to scan and diagnose at the point of care, as opposed to putting an order into radiology and waiting for the ultrasound machine to arrive. 
Using ultrasound silicon technology, the device can be used for the entire body, to find veins for IVs, assess heart conditions, and scan lungs for instance. The company say it has been developed for use within chaotic emergency departments, rural clinics, or across multiple departments in a community hospital. 
The device works with Exo's proprietary point-of-care ultrasound workflow solution, called Exo Works. This streamlines assessments, documentation and billing in one platform and in under 60 seconds.  The software has also been designed to be interoperable, and works with nearly all point-of-care ultrasound devices, and can connect to the most common EMR systems used in hospitals. 
"Exo's hardware and software were designed in tandem, with the future of decentralised healthcare at the forefront of every decision" Exo CEO Sandeep Akkaraju explained. "Our vision is a healthcare system unconstrained by the four walls of a hospital and engineered for a world where providers can see clearly into every patient immediately."
The recent Series C funding, with investment from BlackRock and RA Capital, follows a successful Series B funding round, bringing Exo's total investment to more than $320 million.