The FDA launches new guidance surrounding the development of new health-tech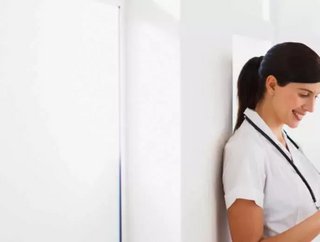 The Food and Drug Administration (FDA) has recently launched several pieces of guidance to support both the development and implementation of innovative...
The Food and Drug Administration (FDA) has recently launched several pieces of guidance to support both the development and implementation of innovative healthcare tools and technologies.
Following from the release of the FDA's Digital Health Action Plan, FDA Commissioner Scott Gottlieb has released a statement highlighting how it will continue to support regulatory authorities on a global scale.
"We know that consumers and health care providers are increasingly embracing digital health technologies to inform everyday decisions.  From fitness trackers to mobile applications tracking insulin administration, these digital tools can provide consumers with a wealth of valuable health information.
Further, clinical evidence demonstrates that consumers who are better informed about health make better and more efficient decisions, take steps to improve their lifestyles and their health choices, and often experience better outcomes."
Adapting its policies to foster innovation, the FDA will provide increased clarity on its role to support the growth of the digital health industry and support healthcare providers and professionals in the delivery of exceptional patient care and improve decision making across the board.
Related stories
"The first draft guidance, "Clinical and Patient Decision Support Software," outlines our approach to clinical decision support software (CDS). CDS has many uses, including helping providers, and ultimately patients, identify the most appropriate treatment plan for their disease or condition," explains Gottlieb.
"However, the FDA will continue to enforce oversight of software programs that are intended to process or analyse medical images, signals from in vitro diagnostic devices or patterns acquired from a processor like an electrocardiogram that use analytical functionalities to make treatment recommendations, as these remain medical devices under the Cures Act." 
The second draft guidance, titled Changes to Existing Medical Software Policies Resulting from Section 3060 of the 21st Century Cures Act, outlines the FDA's stance of the types of software which they consider to no longer be viable medical devices. It will become a significant document for providers who could be utilising outdated technologies and processes, or for the implementation of new applications which are outside of the FDA's domain, such as mobile technologies, which bring a multitude of benefits to its users.
Through collaborating with health authorities on a global scale through the International Medical Device Regulators Forum (IMDRF), the FDA has additionally released its final guidance, Software as a Medical Device: Clinical Evaluation, establishing the areas in which regulators will need to address in evaluating the safety, effectiveness and performance of Software as a Medical Device (SaMD) and the potential risks surrounding such technologies.