Fitbit and Google partner to drive Innovation in digital health and wearables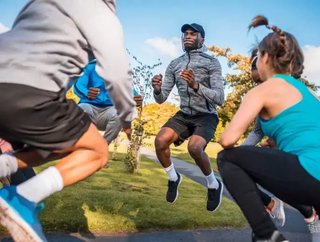 Present in over 80 countries worldwide, leading health wearables company Fitbit has announced its partnership with Google, where both parties will work...
Present in over 80 countries worldwide, leading health wearables company Fitbit has announced its partnership with Google, where both parties will work together to transform the future of digital health and wearables by exploring the development of consumer and enterprise health solutions.
The wearables giant is set to utilise Google's Cloud Healthcare API which will enable the company to integrate further into the healthcare system, connecting user data with electronic medical records (EMR). Combining Fitbit data with EMRs will also provide patients and clinicians with a more comprehensive view of a patient's profile and deliver an increased personalised experience.
Through the partnership, the duo will also look to help better manage chronic conditions such as diabetes and hypertension by using services such as Fitbit's recent acquisition of Twine Health. Using Google's Cloud Healthcare API, Twine will make it easier for clinicians and patients to collaborate, helping lead to better health outcomes and positive returns for employers, health plans and hospitals.
"Over the past decade, we have built an incredible foundation as the leading wearables brand, helping millions of people around the world make lasting behaviour changes that improve their health and wellness through fun and engaging experiences. Working with Google gives us an opportunity to transform how we scale our business, allowing us to reach more people around the world faster, while also enhancing the experience we offer to our users and the healthcare system," said James Park, co-founder and CEO of Fitbit.
 "This collaboration will accelerate the pace of innovation to define the next generation of healthcare and wearables."
See also
"At Google, our vision is to transform the way health information is organized and made useful," commented Gregory Moore MD, PhD, Vice President, Healthcare, Google Cloud. "By enabling Fitbit to connect and manage key health and fitness data using our Google Cloud Healthcare API, we are getting one step closer to this goal. Together, we have the opportunity to deliver up-to-date information to providers, enhancing their ability to follow and manage the health of their patients and guide their treatment."
To accelerate these efforts, Fitbit will move to the Google Cloud Platform to innovate and advance its products and services. Google Cloud provides Fitbit with next-generation cloud services and engineering support, allowing Fitbit to scale faster. Google Cloud is also committed to meeting the requirements for security and privacy in the healthcare industry, with the majority of Google Cloud products supporting HIPAA compliance, including Cloud IoT Core.
The move will allow Fitbit to leverage Google Cloud's infrastructure and advanced security capabilities to help accelerate the Fitbit Health Solutions business and expand deeper into population health analysis, while maintaining Fitbit's commitment to protecting consumer data.
Google's AI and machine learning capabilities and new predictive analytic algorithms will further Fitbit's industry-leading efforts to bring more meaningful data and insights to consumers to help them achieve positive health outcomes.
Furthermore, Fitbit and Google are collaborating to bring together the strengths of both companies to innovate and transform the future of wearables. Working together provides an exciting opportunity to leverage Fitbit's leading wearables brand, community, data, and popular devices alongside Google's expertise in building platforms, software and services.