Five types of surgery changing in the Healthcare Industry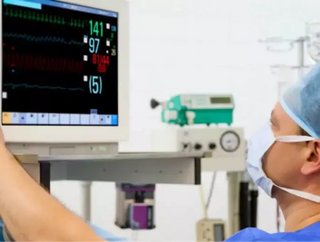 Written by Amy Morin Technology has made some big changes in the way doctors perform surgery in the past few years. Improvements in technology have le...
Written by Amy Morin 
Technology has made some big changes in the way doctors perform surgery in the past few years.
Improvements in technology have led to safety for patients, decreased recovery time, and reduced costs for doctors and hospitals.
1. Cataract Surgery
Lasers are now replacing the traditional blade method of cataract surgery. Laser cataract surgery can be performed relatively quickly and painlessly.
Patients opting for laser removal of cataracts have less of a recovery time. Many patients report improved vision within the first 24 hours.
Laser surgery also reduces the chance of complications. There is less inflammation on the eye which reduces the chances of infection.
2. Heart Surgery
Technology has aided advancements in many types of heart surgeries in the past few years. One major breakthrough has been heart valve replacement that doesn't require open heart surgery.
A new heart valve option, the Sapien Transcatheter Heart Valve, allows surgeons to replace the valve with a minimally invasive procedure. This new valve, made from cow tissue and polyester on a steel-mesh frame, is threaded through a small incision in leg and inserted into the aortic valve.
This procedure reduces risks of complications for patients. It also can be performed on patients who are not good candidates for open heart surgery. Patients require less days in the hospital, which can save both the hospital and the patient a great deal of money.
3. Spine Surgery
Technology has even allowed surgeons to perform spine surgery with minimally invasive procedures. Computer-assisted navigation and nerve monitoring technology gives surgeons enhanced precision, something that is very important when conducting surgery near the spine.
Patients experience less pain and a faster recovery when surgeons use the latest technological devices. Often, there is less scarring and improved functioning as a result of using less invasive techniques.
4. Cosmetic Surgery
Technological advances have allowed surgeons to show patients what their new body will look like after cosmetic surgery. Surgeons can use 3-D imaging to show patients how they would like after certain procedures.
Patients can use the information from the imaging to make well-informed decisions, such as what size breast implants they actually want once they've see how it would look.
Also, patients and doctors can use the opportunity to communicate about their expectations and make changes that are most likely to produce a satisfying result.
5. Gallbladder Surgery
Robot-assisted gallbladder surgery has greatly changed this operation.
With the use of a robotic arm, surgeons can perform the surgery through the patient's belly button.
Patients who are concerned about the appearance of a scar can be rest-assured that the surgery won't leave a long scar across their abdomen like past gallbladder surgeries. Instead, the robotic arm barely leaves any evidence that a surgery was even performed.
The robotic-arm surgery is advancement over laparoscopic surgery. It provides surgeons with a better view inside the patient and does not require as many incisions as laparoscopic techniques.
Even with these improved procedures, there are many other new technological advances on the horizon.
It's likely that as more technology becomes available, surgeries will continue to offer increased positive outcomes.
About the Author
Amy Morin writes about health, psychology, and topics such as online reputationmanagement.