Four ways in which Watson is transforming the healthcare sector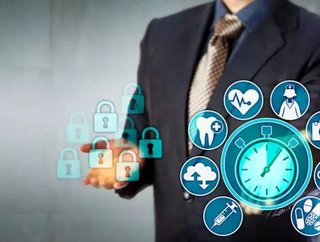 Watson Analytics, which was initially developed as a pure question and answer (QA) computing system, has evolved dramatically with the advantage of clou...
Watson Analytics, which was initially developed as a pure question and answer (QA) computing system, has evolved dramatically with the advantage of cloud technology, improved machine learning and hardware capabilities.
Implementation of Watson Analytics in healthcare has significantly revolutionised the sector by assisting both patients and healthcare professionals. Even though across industries consequential uncertainty of artificial intelligence prevails, the healthcare industry can exploit Watson to resolve the ever-growing pile of data.
Healthcare being a patient-intensive industry, its success relies on real-time, quick diagnosis and treatment decisions. Rising global disease burden, growing traffic of patients, mismanagement of medical prescriptions, challenges of rare diseases, lack of connectivity for collaborative treatment, and growing load of patient data are vital challenges to be addressed in the healthcare sector.
Although Watson hasn't been able to fully showcase its purported potential, it can rescue the healthcare sector from severe failures by systematically addressing the aforementioned challenges. 
Improved organisational performance, effective diabetes management, advanced oncology care, and ameliorated drug discovery are prominent trends of Watson that are transforming the healthcare sector.
1.    Improved Organisational Performance
Growing pool of patients in the healthcare sector has intensified chaos and failure of appropriate care delivery. As the sector faces a shortage of workforce, data-driven AI, cloud-technology, and machine learning can mitigate the effects of disorders in the management.
Implementation of Watson-based solutions in the healthcare sector can help organisations to integrate a large pool of information from multiple systems and care providers, and device an automated management workflow for effective healthcare delivery.
The automated platform works smarter in terms of creating individualised care plans, health summarisation, use of cognitive computing for holistic care management, an intuitive user interface for role-based access and much more.
The smooth workflow saves time as well as expenditure. Such an administrative workflow can effectively address dose error detection, preliminary diagnosis, faster clinical trial participant identifier, fraud detection and cyber-security among other issues in healthcare.
2.    Effective Diabetes Management
IBM Watson Health, in partnership with Medtronic, has recently launched Sugar.IQ - an application which addresses data-driven obstacles of diabetes and assists patients to manage their diabetes. Diabetic patients are subjected to daily challenges of blood sugar level maintenance and optimum sugar intake.
See also
As IBM Watson Health can predict alterations in glucose levels up to three hours in advance of the onset, it can prove disruptive for diabetes management. The app was presented at the American Diabetes Association (ADA) with study results of its real-world application where people with diabetes could spend 36 minutes more per day in healthy glucose range using the app.
In this regard, a total of nine days with healthy glucose range is added per year in the life of a diabetic patient. With the growing prevalence of diabetes and associated mortality rates, effective diabetes management through AI platform such as Watson can significantly relieve the disease burden.
3.    Advanced Oncology Care
Cancer, being the second leading cause of death, has taken lives of 8.8 million globally in 2015, as per WHO data. According to the American Cancer Society, advances in healthcare has significantly reduced the mortality rate by 25% in the past two decades. However, new cancer cases are expected to rise by 70% over the next two decades amidst the shortage of oncologists worldwide.
With the implementation of cognitive computing, Watson is capable of analysing tens of millions of pieces of data in a matter of a few seconds and identifying 300 alternative therapies, which can seem challenging for a team of physicians.
Watson oncology offerings are available to support at least 12 cancer types, representing 80% of the global cancer incidences. In addition, Watson for Genomics is empowering precision cancer care on the backdrop of collaborations with Quest Diagnostics, Illumina, and Baheal Pharmaceutical Group among others.
 Further, the use of Watson Clinical Trial Matching prominently reduces the time required to screen patients for eligibility of clinical trials by 78%.
4.    Ameliorated Drug Discovery
Watson for Drug Discovery is a comprehensive drug discovery assistant for pharmaceutical companies, medical device companies, and academic institutions. It is a cloud-based platform enabling researchers to identify new drug target and repurpose their drug discoveries.
With the help of natural language processing trained in the life sciences domain, evidence-backed predictions and dynamic visualisations, researchers can generate a new hypothesis. The platform can synthesize a comprehensive dataset in tabular as well as unstructured formats to derive insights at levels which seem impossible by manual operations. By leveraging machine learning, predictive analytics evaluate and learn through reasoning algorithms and ultimately novel hypothesis for future analysis.
Dynamic visualisation enhances the data visibility by enabling researchers to visualise connections, identify properties of interest, and quickly screen to supporting evidence. Such accelerated identification of novel drugs through Watson can transform traditional ways of drug discovery by delivering novel therapies in lesser time.
By addressing management of diabetes and cancer, leading causes of mortality, improving administrative operations, and better drug discovery, Watson Analytics holds significant potential to transform the future efficiency of healthcare sector.
The insights presented here are from a research study on IBM Watson Services Market by Fact.MR.
Deepak Kumar - Experience of over 100 research assignments pertaining to ICT, with a core experience in software and services reports.