The future of health is automated – how do we get there?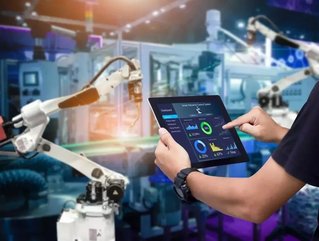 Sascha Giese, "Head Geek" in Technical Product Marketing at SolarWinds, on why healthcare benefits from automation...
SolarWinds, headquartered in Austin, Texas, develop software and management services for companies around the world. Sascha Giese, who has the role of "Head Geek" at the company, has more than 10 years of technical IT experience, four of which have been as a senior pre-sales engineer at SolarWinds, during which he was responsible for product training and contributing to the company's professional certification programme. 
According to a 2020 survey, 90% of large healthcare organisations worldwide stated they had an AI and automation strategy, up from 53% in 2019. Here Giese tells us how the sector will continue to change in the years to come. 
Why should healthcare providers adopt automation?
If smart healthcare technologies are proven accurate and effective, and if they help maintain services of a consistent standard across society, then stakeholders at every level of the public health system will benefit from this. Automation can help patients receive access to better treatment more quickly, and for as long as healthcare professionals feel confident in the technology and are able to focus their efforts on more specialist requirements, the future of health could be much more advanced.
What impact has COVID-19 had on the use of automation in healthcare?
Innovative health technology is already bringing a range of benefits to millions of people around the world, and automation will only add to this trajectory. For instance, the unprecedented levels of enforced isolation and remote working seen over the past year have increased the acceptance of technology as a cultural and lifestyle norm. The public sector in general, but healthcare in particular, had to utilise more digital services than ever before exceptionally quickly—not only to deal with the urgent health crisis, but to maintain public access to vital day-to-day services.
Following this need, the demand for telehealth technology is growing exponentially. Domestically, the COVID-19 crisis required healthcare services to adapt at a speed described in the media as "10 years of change in one week."
What barriers are there to more widespread adoption?
One challenge of a booming digital society is the general public's expectations for online services is high. When people are used to buying a product on Amazon and getting same day delivery, every other website is judged to the same standard. 
The contrast between old and new is increasingly obvious and increasingly problematic. For example, often members of the public are still given the option—or are even required—to print forms from government websites, fill them in by hand, and post them to the relevant department. An employee is then responsible for opening all the envelopes, sorting through the documents and scanning the relevant items into their IT systems to be processed.
How do you see automation in healthcare evolving?
At the moment, the direction we're heading in is extending healthcare automation from administrative tasks into the provision of diagnostic services and treatment. One of the biggest roadblocks for the healthcare sector as it looks to evaluate the use of automation is attracting the best talent and addressing the immense training, reskilling, and upskilling challenge required of a workforce looking to rejuvenate roles and responsibilities. Meeting those needs will play a role in determining the success of healthcare automation in the long term.
How will automation benefit patients?
For one, public healthcare systems are always under pressure to keep costs down, regardless of how much government funding they receive. Automation has a crucial role to play taking on the burden of simple, mundane tasks, and thus, enable employees to focus more on the aspects of healthcare that will continue to remain reliant on human input or interaction.
Another benefit of automation is it will also help elevate service delivery standards. We've come to expect high quality user experiences online, and increasingly, the public sector as a whole is investing in ways to match the customer experience of the most popular digital platforms and services. In doing so, our expectation of what constitutes a good telehealth experience will continue to develop and this pressure will drive standards onwards and upwards.
Automation is at the forefront of developing technologies—it has huge potential in almost every industry, and for healthcare, it has the potential to help save lives. The sector must ensure its standards are kept high, as for any new technology, so staff and patients alike benefit from the addition of automation as much as possible, and this will take time. But if the effort is put in to integrate automated technologies amongst existing solutions successfully, the outcome will benefit everyone.