Glaxo's breaking standard industry practice: saving face or trendsetting?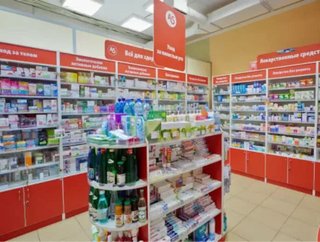 Written by Alyssa Clark Causing quite the public stir, GlaxoSmithKline recently released a statement stating that they will no longer be paying scient...
Written by Alyssa Clark
Causing quite the public stir, GlaxoSmithKline recently released a statement stating that they will no longer be paying scientists or doctors to promote or use their drugs— is this real life? Although this is welcomed news for consumers who can begin to put a little bit of their faith back in modern medicine, from a business perspective the question still remains: is GlaxoSmithKline simply trying to save face after its corruption accusations or is it genuinely looking out for consumer/patient interests by breaking the widely-hated doctor/drug giant relationship?
Regardless to the answer to this question, the fact remains that GlaxoSmithKline, lead producer of popular drugs like Flonase and Tums as well as household products like Aquafresh, is knee deep in trouble overseas. Recently having to pay the largest recorded pharmaceutical industry fine of $3 billion, Glaxo has had its fair share of disappointments this past year. Public opinion being at an all time low for trusting the relationship between doctors/scientists and drug companies, the public is skeptically asking itself whether this company is really trying to be a crusader on behalf of public health or is this simply another publicity ploy to weasel its way back into consumers good graces?
Pay-offs have not been uncommon to the drug lords of the pharma industry, with companies like AstraZeneca, Merck, Pfizer, all having a run in or two with regulatory standards in their respective pasts. These institutions have refused to comment on the recent move by Glaxo, and analysts are predicting that this will actually end up being a "trendsetting move in the pharmaceutical world".
Underneath Obamacare and the ACA, there has been a 110% increase concerning the public pressure being placed on the pharmaceutical industry, with numerous companies already digging themselves out of holes through pay-offs as listed above. A positive ramification of the ACA now forces all payments and payoffs that doctors receive from drug companies to be publically available; newly elected regulators and politicians are centered around these doctor/pharma relationships, hoping to make significant strides towards reinstating the faith of the public in modern medicine.
Will other pharma companies follow suit to Glaxo's bold move? How will this trendsetting choice affect sales, profits and public appeal to the everyday consumer?