How can tech get health screening back on track?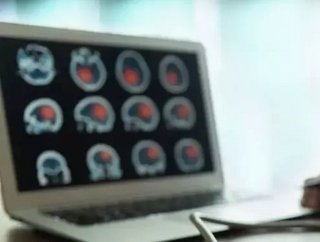 Pegasystems' Peter Wilson tells us how technology can get health screening back on track.
The UK's National Health Service (NHS) Screening programmes have been severely disrupted by the pandemic, and outdated IT systems have led to inefficiencies. Fortunately, modern technology and AI can help, as Peter Wilson, public sector industry architect at Pegasystems, tells us.
How has COVID-19 impacted health screenings?
It has been over a year since the NHS paused breast screening due to the pandemic. While it resumed in July 2020, the charity Breast Cancer Now estimates 11,000 people are living undiagnosed with breast cancer in the UK as a result of the disruption.
What's more, an independent review on screening in England found those being tested for any health condition was in decline even before the COVID outbreak. It found outdated IT systems were part of the problem and noted that having the right technology is critical to being able to quickly and accurately identify at-risk individuals, invite them to screening appointments and manage each process from start to finish.
How can screenings be increased?
To increase the number of people undertaking screening for health conditions, a modern technology approach is needed. This requires a single software platform that acts as a central hub, bringing together information from a variety of disparate sources in one place.
This would encapsulate all relevant data from patients, healthcare providers and the government so that those eligible for screening receive invitations, appointments are scheduled properly, and resources are distributed in line with demand.
How would this work in practice?
To work properly, this single software platform must harness intelligent automation, a modern solution that combines two elements. The first is case management, a way to easily manage screening on a case-by-case basis from identifying to testing, referring and treating. The second is AI, which is used to 'do the work', i.e. automating steps in the process, such as automatically sending reminders to book a screening.
The NHS already uses AI to some extent, but a technology platform that harnesses intelligent automation would allow the organisation to reduce errors, speed up screening programmes by driving efficiency and harness analytics to improve screening uptake.
What else could this software platform do?
With such a solution, AI can leverage a range of patient variables, from age to ethnicity to blood type, and cross-reference that with wider risk exposures, such as diet or air quality in the individual's hometown, to pinpoint individuals who are at risk of a certain health conditions quickly and accurately. This reduces the chance that individuals who should be screened are not missed, and that they are indeed invited to have an appointment.
In addition, due to case management and AI working together, it is possible to track each individual's screening progress. This means if an individual does not check in at their appointment, AI will automatically notify the relevant parties and provide information on alternative slots to allow re-booking. Equally, if a doctor has forgotten to refer a patient to a colleague, AI can send a reminder to do so.
Modern technology platforms also enable the speeding up of processes. Having a single source of truth of information on each individual reduces the possibility of miscommunication as workflows are visible to every authorised individual, and AI automates the manual steps in the process, so information is automatically kept up to date in real-time.
Can it provide data insights?
AI not only helps improve efficiency but also delivers crucial analytics which can be used to improve the uptake in screening. Analytics can provide insights on groups of people with lower uptake in screening, so the government can put measures in place to counteract that, whether it is making it easier to book a screening appointment by getting in touch with an individual via text as opposed to a letter, or training more doctors in a more populous area to reduce appointment wait times.
How can the NHS - or any other healthcare organisation - build this solution?
The solution already exists. There are modern software solutions that easily integrate with existing AI tools already in use, so there is no need to start from scratch. Plus, the AI gets 'smarter' over time as more data is fed into it, because richer datasets improve the accuracy of the outputs generated by AI algorithms, creating a 'positive feedback' loop.
Over time, as AI has more data to draw on, screening programmes can get better at targeting the right individuals in the right way, such as those more susceptible to a certain health condition, or those that need information in a special format to be able to decide to go ahead with screening.
As more data on why people decline screening is fed into AI, NHS leaders are better informed, so that they can take action to direct resources in a more efficient way, and drive greater invitation-to-appointment conversion rates. In short, analytics generated from AI help screening programmes evolve to be more effective.
So many life-threatening conditions can be screened for, and early diagnosis is key. A modern technology platform that acts as a single information hub and harnesses intelligent automation, combining case management with AI, is key to reversing the trend of screening and saving lives.