Ibex raises $38m to expand AI-based cancer diagnostics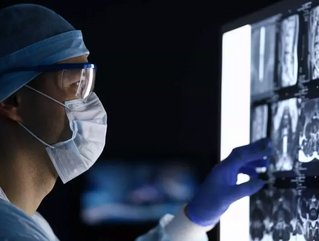 Ibex's AI technology helps clinicians diagnose cancer with greater accuracy by reducing error and misdiagnosis...
Israeli startup Ibex Medical Analytics has raised $38 million with the aim of accelerating the adoption of AI-driven cancer diagnostics in labs and healthcare systems across North America and Europe. 
They will also use the investment to grow talent in their R&D, clinical and commercial teams. 
Ibex's AI-powered solutions for breast and prostate cancer are already in use in labs worldwide, supporting pathologists to deliver accurate diagnoses. With this funding they aim to expand their Galen™ solution portfolio, developing new AI tools for more tissue types, including novel AI-based enhancements for pathology workflows. 
Ibex's Galen™ Prostate and Galen™ Breast solutions use AI algorithms and have been able to detect misdiagnosed and mis-graded cancers in digitised slides, helping pathologists to make more accurate diagnoses. Moreover, Ibex is collaborating with multiple partners on developing AI-markers for prognostic and predictive applications to be used in cancer management and drug development.  
The Series B financing round was led by Octopus Ventures and 83North, with additional participation from aMoon, Planven Entrepreneur Ventures and Dell Technologies Capital, the corporate venture arm of Dell Technologies. This brings the total funding of Ibex to $52 million. 
"Ibex is at the forefront of digital transformation in pathology and we are committed to supporting our customers on their AI journey," said Joseph Mossel, Ibex CEO and Co-founder. 
"Quality diagnosis is our top priority and a cornerstone of cancer care programs. I am proud of our team, demonstrating through clinical studies and, more importantly, in live clinical settings, that our AI is a game changer in eliminating misdiagnosis and ensuring real-time patient safety. This investment will help us meet the growing demand for AI and digital pathology rollouts and develop AI-markers for a more targeted treatment of cancer."