ID Medical makes impression in Recruiter FAST 50 league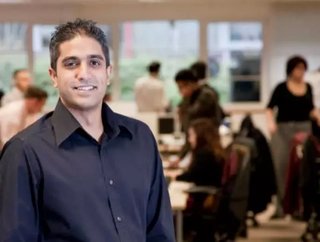 Written by Caryn Cooper The resurgence of ID Medical in the highly anticipated FAST 50 report signals the companys staying power and special combinati...
Written by Caryn Cooper
The resurgence of ID Medical in the highly anticipated FAST 50 report signals the company's staying power and special combination of consistency and strong top line growth. In 2011 ID Medical was honoured to be placed 31st, and then rocketed to 9th in 2013. This year, ID Medical has improved its position even further, sitting proud in the top three.   
With a compound sales growth of 62.44% over the last three years (only 0.42% from 2nd position), ID Medical shows no sign of slowing down.
 Mark Kingston, senior executive at mergers and acquisitions advisers Boxington Corporate Finance stated that ID Medical is one of only three firms in particular that stands out and has "done well to manage consistent growth over four consecutive years."
The prominence of the Healthcare sector within the FAST 50 alludes to the increased use of temporary agency staff in the NHS, as well as the reduction in the number of suppliers.
Deenu Patel, ID Medical's managing director commented, "There are many factors contributing to our enduring success. We've formed a quality business with quality people, whilst setting a strong growth strategy to expand into new market areas.
"We continue to see increased demand from our valued NHS clients to ensure they meet the satisfactory staffing levels for maintained patient care and safety – and we have to act fast. As a result of our capacity to supply superior medical professionals, we continue to be awarded onto NHS framework agreements.
"Our growth is also attributed to our ability to innovate and adapt to changing requirements. In particular, ID Medical's newly implemented technology platform to manage staff bookings is proof that we are willing to acclimatise.
 "We are overjoyed to be featured within the FAST 50 once again. This evidences not only our continued investment into our people and our methodologies, but our passion for the NHS and industry as an entirety."
ENDS
Notes to editors
About ID Medical
Award-winning, multi-discipline healthcare recruiter ID Medical was formed in 2002 and is a superior quality supplier of locum doctors, nurses, allied health professionals and clerical staff, holding preferred supplier contracts with over 80% of NHS hospitals and private medical sector organisations.
From its headquarters in Milton Keynes as well as its Central London office, ID Medical provides practical, cost-effective andinnovative workforce solutions, supplying over 3 million hours to the NHS per annum. Within each of its professional divisions, ID Medical has dedicated client and candidate teams covering the multitude of medical specialties and roles to ensure every valued customer receives its premier level service, ultimately ensuring patients are always put first.  
Since its foundation, the company has earned itself industry-wide accreditation and success with an amounting collection of accolades. These include the Recruiter FAST 50, Investec Hot 100, Recruitment International Top 250 and The Sunday Times Virgin Fast Track 100. Most notably, through an abiding focus on employee satisfaction, ID Medical was crowned Recruitment International's 'Best Recruitment Company to Work for 2013' and featured in The Sunday Times Best Companies to Work for 2014.
For more information please visit our website at www.id-medical.com, view our Facebook page or follow us on Twitter @IDMedical.
About the Recruiter FAST 50
The Recruiter FAST 50 lists the fastest-growing private staffing companies in the UK according to compound annual sales growth rate as measured over each entrant's most recent three-year financial reporting period, and is compiled by mergers and acquisitions advisers Boxington Corporate Finance. Qualifying companies are identified through several research methods including the analysis of sector information from Companies House, financial databases and press coverage to name a few.