IDx gains $33mn in Series A funding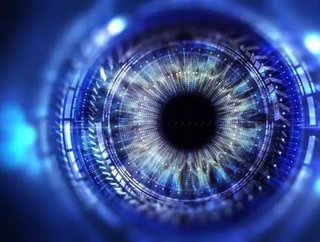 Leading AI diagnostics company IDxis a on a mission to transform the quality, accessibility, and affordability of healthcare. Founded in 2010 by a team...
Leading AI diagnostics company IDxis a on a mission to transform the quality, accessibility, and affordability of healthcare. Founded in 2010 by a team of world-renowned clinician scientists, the company remains focused on developing clinically-aligned autonomous algorithms that detect disease in medical images.
Led by venture capital firm 8VC with participation from Optum Ventures, Alpha Edison and Heritage Provider Network, the company has secured $33mn in Series A funding, which will enable the business to accelerate market adoption and further develop additional diagnostic systems for its AI platform.
The company's first diagnostic system, IDx-DR, is the only AI system cleared by the FDA to detect diabetic retinopathy without requiring a clinician to interpret the image or results. This enables health care providers who are not normally involved in eye care to use the AI system to test for this leading cause of blindness during routine office visits.
"Early detection of retinopathy is an important part of managing care for the millions of people with diabetes, yet many patients with diabetes are not adequately screened for diabetic retinopathy since about 50 percent of them do not see their eye doctor on a yearly basis," explained Malvina Eydelman, director of the Division of Ophthalmic, and Ear, Nose and Throat Devices at the FDA's Center for Devices and Radiological Health.
See also
"We received numerous requests from the investment community to participate in this financing round," said Stefan D. Abrams, vice chairman at IDx. "We carefully selected our co-investors because of the strategic value they provide to the company. We expect this investment to accelerate the adoption of IDx-DR, a unique and much-needed solution for the 30m mn people with diabetes in the US alone who need to be tested for diabetic retinopathy each year."
"The healthcare industry needs to accelerate its adoption of AI to reduce costs and drive efficiencies," added Sarah London, senior principal at Optum Ventures, part of UnitedHealth Group. "We are confident that IDx will transform health care by increasing patient access to early disease detection, which is why we look forward to helping build a bridge between IDx and the physicians and patients who would benefit from adopting this system."
"Some of the biggest companies in the world are trying to implement AI in healthcare, but IDx is leading the way in real-world execution," said Drew Oetting, founding partner at 8VC. "The company leveraged Iowa's ophthalmology expertise to develop a clinically-inspired AI - not a black box. This innovative, biomarker-based approach has separated IDx from the hype, allowing them to become the first to introduce autonomous AI-based technologies to healthcare."
IDx is developing additional AI-based diagnostic systems for the detection of macular degeneration, glaucoma, Alzheimer's disease, cardiovascular disease, and stroke.