Immune cell discovery research suggests possible Universal Flu Vaccine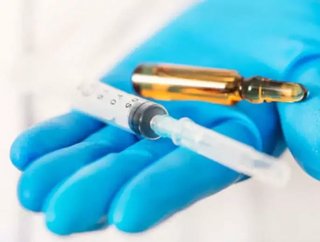 Written by Alyssa Clark Contrary to the publics belief, the 2009 swine flu epidemic has become a recently pivotal tool in developing new understanding...
Written by Alyssa Clark
Contrary to the public's belief, the 2009 swine flu epidemic has become a recently pivotal tool in developing new understandings of the common flu— and we thought nothing good would come of that horrendous swine flu outbreak.
Recently, researchers have been analyzing and conducting experiments on the 2009 H1N1 swine flu pandemic in hopes of gearing a new vaccine that will help to protect the public's health from treacherous flu-like symptoms that we all know too well. Positive results have been moving these scientists forward into now thinking it's possible to develop some kind of universal preventative vaccine.
Based out of the Imperial College at London, England, the study pulled students right as the flu was beginning in autumn of 2009. They studied a poll 342 collected staff members and students, diverse in backgrounds and other demographics, and began collecting data right at the beginning of the outbreak. The collected group were asked to record symptoms of the flu over the next two flu seasons.
The goal of the study is to determine what factors allow some people to resist severe symptoms even when directly exposed to the flu virus. A connection was soon developed between those who had only mild symptoms or no symptoms having more CD8 T cells, compared to those whose experienced severe symptoms of the flu having fewer CD8 T cells. These CD8 T cells are a type of virus-killing agent and immune cell, and move throughout an individual's bloodstream .
Published in the Nature Medicine online journal this past weekend, the authors of the study can now deduce that if a vaccine can be created to produce more CD8 T cells within an individual's bloodstream, we could have ourselves a way of warding off the treacherous symptoms of the flu.
"New strains of flu are continuously emerging, some of which are deadly, and so the Holy Grail is to create a universal vaccine that would be effective against all strains of flu," study leader Professor Ajit Lalvani said in an Imperial College London news release.
"The immune system produces these CD8 T-cells in response to usual seasonal flu. Unlike antibodies, they target the core of the virus, which doesn't change, even in new pandemic strains. The 2009 pandemic provided a unique natural experiment to test whether T-cells could recognize, and protect us against, new strains that we haven't encountered before and to which we lack antibodies," Lalvani explained.
"Our findings suggest that by making the body produce more of this specific type of CD8 T-cell, you can protect people against symptomatic illness. This provides the blueprint for developing a universal flu vaccine."
Lalvani added: "We already know how to stimulate the immune system to make CD8 T-cells by vaccination. Now that we know these T-cells may protect, we can design a vaccine to prevent people getting symptoms and transmitting infection to others. This could curb seasonal flu annually and protect people against future pandemics."
About the Author
Alyssa Clark is the Editor of Healthcare Global