Improving the efficiency of the NHS Workforce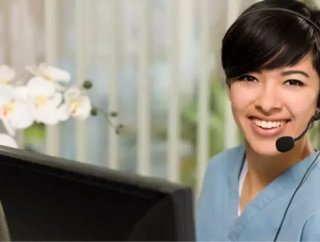 Written by Gaynor Farmer A recent report from the London School of Economics and Policy Analysis Centre, revealed that the NHS is taking a relaxed man...
Written by Gaynor Farmer
A recent report from the London School of Economics and Policy Analysis Centre, revealed that the NHS is taking a relaxed management approach to simple workforce activity that could be putting safety and efficiency at serious risk.
The report entitled: 'NHS Staffing: Not Just a Number' shows that staffing discrepancies within hospital wards are potentially leaving staff overworked and underpaid. Against this backdrop, it's no surprise that the latest Kings Fund Quarterly Monitoring report has also revealed that staff morale in England's NHS is approaching an all-time low. A worrying finding given the fact that reports have found patient care and satisfaction to be consistently higher in trusts where staff report higher levels of health and well-being.
It's not just patient care that could be improved if a more comprehensive approach is taken towards workforce management. According to the London School of Economics and Policy Analysis report, the NHS could save tens of millions of pounds if its leaders were more willing to embrace technology to manage their workforce. The research suggests that £71.5m could be saved through automation of staff pay, timekeeping records and real-time data on staffing levels.
Even the smallest failures in staffing levels or payroll accuracy have a significant impact on clinical effectiveness and the costs of the NHS, given the overall size of the workforce. In fact, the report shows that even an inaccuracy of 0.09% in the NHS payroll equates the cost of the employment of up to 2000 additional nurses. So why is the health service so slow to embrace digital workforce management?
The leadership barrier
Health Secretary Jeremy Hunt, has challenged the NHS to go paperless by 2018 in an effort to improve efficiency, services and cut costs - an essential measure as public service seek to cope in an increasingly aging population. However, whilst this vision heavily promotes the move towards electronic patient records and clinical data, unfortunately it largely ignores the importance of digital technology within the NHS workforce itself.
Furthermore, according to the NHS Safe Staffing report, "the NHS suffers from a widespread lack of engagement by senior management in the adoption of IT solutions, even where the benefits in terms of efficiency and safety are well established". Arguably it is this lack of leadership that is holding back the adoption of digital technology.
How can technology help?
Currently the NHS relies on "weak data" which prevents the service making the most of its workforce.  Over 90% of NHS trusts in the UK have an eRostering solution in place, but most are using the technology mainly for planning and just for nursing rather than the wider staff base. However, this is only scraping the surface of what can be achieved through technology.
eRostering provides staff with a work plan - a forecast of ward staffing, but changes in eRosters are frequent and often not tracked, causing headaches and confusion around both payroll and staffing levels. Yet currently, there is no technology in place to monitor the delivery of these plans – leaving hospitals reliant on weak paper-based systems to extract the information of who is working on what ward. It is imperative that NHS Trusts start thinking now about taking eRostering to the 'next level' by requesting that staff clock in and out and show that real time rostering can work.
As yet the NHS has little experience of moving beyond electronic rosters to a paperless system that brings together all considerations - the roster, service delivery, and the payroll. However, arguably it is these systems where NHS managers will see the most value. By utilising biometric technology and other data capture methods, NHS Trusts can benefit from a 360° real-time view of staffing in all clinical departments, enabling them to deliver, manage and maintain patient safety through optimised staffing levels. In line with the Governments request to demonstrate safe staffing, there is an additional benefit for NHS Trusts in that there is an ability to report on actual staffing numbers in real time and with no management intervention.
Taking the next step forward
In order to address the workforce management issue, a concerted and cohesive approach, with strong leadership and broad support is needed. A shift towards an evidence-based system for staffing requires not only a focus on the assurance of high quality care, but also a common understanding that a more efficient system will be equitable between members of the workforce. At present the NHS appears to lack the local and national leadership that it needs in order to take simple but important steps towards a robust and effective system for safe staffing.
As a former special project lead nurse at Sandwell and West Birmingham NHS Trust, I've experienced first-hand the challenges that NHS staff face. Reacting to the reality of daily resourcing challenges in the NHS can be overwhelming, but getting it right is vital to patient care. The absence of a member of staff for just one minute can make a significant difference, so the value of real-time data simply cannot be underestimated.
With substantial year-on-year efficiency targets to attain and the need to deliver much improved standards of patient safety and transformational change, it's clear that the current approach to workforce management within the NHS is no longer sufficient. NHS Trusts now have instant access to a wealth of employee data at their fingertips via workforce management solutions, so it's essential that such systems form part of the NHS IT strategy. Not only can such technology provide the NHS with the much-needed financial cost savings that so many NHS Trusts largely desire, but it can also improve internal processes and management of staff. This in turn removes the burden on overworked nurses, leaving them free to focus on what matters most – patient care.