Intel and Google Cloud join project to improve health in US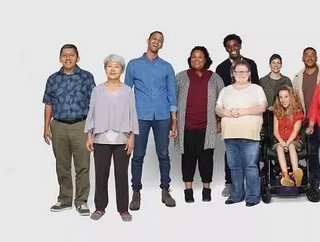 Intel and Google have joined a huge research project to reduce healthcare inequalities in the US...
  Intel and Google Cloud are joining a research programme that has the aim of improving the health of people from underrepresented groups in the US. 
The National Institute of Health (NIH)'s All of Us Research Program will collect biomedical data from people from different backgrounds, so that researchers can study the differences that lifestyle, socioeconomic, environmental and biological characteristics have on diagnosis, prevention and treatment. 
The programme has launched in response to the deep health inequalities people in the US experience, exposed by the Covid-19 outbreak. 
The NIH has a goal of recruiting 1 million participants, which would make it the most diverse health database of its kind as well as one of the largest health research efforts in the history of the US. 
How it works
So far 366,000 participants have enrolled, providing more than 279,000 biosamples for genomic sequencing, and data from more than 233,000 electronic health records (EHRs). 
This biomedical data will be made accessible to researchers through the Researcher Workbench, hosted on Google Cloud and powered by Intel® Xeon® Scalable processors. Intel is also funding compute credits to support data curation and research projects to speed up Covid-19 discovery and treatment through its Pandemic Response Technology Initiative.
Participants are asked to answer health questionnaires, provide access to EHRs, give physical measurements, and agree to collection and analysis of biospecimens for genomic assessment. 
All of Us is prioritising Covid-19 research, by testing for antibodies and analysing the data collected through surveys about participants' experiences during the pandemic.
Mike Daniels, Vice President of Global Public Sector at Google Cloud, called their partnership with NIH "a critical effort. The ability to manage, analyse and share data at scale will be critical in this effort to deliver equitable and effective care during the COVID-19 pandemic and beyond. We are proud to support this important effort in partnership with All of Us and Intel."