LabStyle signs InnoMed to exclusively distribute in New Zealand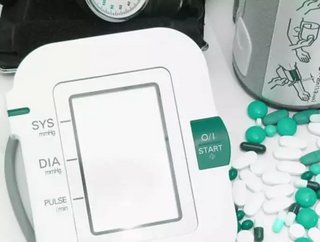 The world of mHealth continues to grow on a daily basis, seemingly becoming bigger and bigger as the minutes tick away. In the vast world that technolo...
The world of mHealth continues to grow on a daily basis, seemingly becoming bigger and bigger as the minutes tick away. In the vast world that technology is, and with what seems to be every healthcare company investing in this revolutionary business avenue, the ability to monopolize a mHealth avenue seems further and further out of reach. This market-based desire to differentiate one's company from others in the mHealth world is an anxiety felt by most in the field— but the questions still remain, what is there to do about it? How can healthcare companies profit from their useful mHealth technology? Where is there room in the industry to bring this technology to its full potential?
Various healthcare companies like Caregiving Club, Humana and others have attempted to answer these questions by trying to find ways to solidify a place within the mHealth market, but have yet to truly make a mark on it. Whether the answer may be increased market research, more specifically targeted mHealth apps or a way in which this mHealth technology can continue to serve a larger number of people, companies are still struggling with "how to get it right" in the mHealth market.
Interestingly, LabStyle Innovations entered into an arrangement with New Zealand through partnering with InnoMed, which seems to not only address this issue of how to solely manage a mHealth market, but demonstrates just how a company can monopolize profits from a specific mHealth sector. The agreement allows LabStyle innovations (the developer of the cloud-based and fully-mobile Dario Diabetes management platform) to solely distribute its Diabetes platform to New Zealand markets through InnoMed.
"We are delighted to partner with InnoMed.  Their many decades of industry experience, as well as their vision and sincere interest to positively impact the health and well-being of people by introducing modern medical technology, are a perfect fit with our immediate and long-term goals.  We are very excited that New Zealand, well-known for its interest in innovation and early adoption of new technologies, will be among the first countries worldwide to experience the new Dario™ iOS app beginning on December 12th and the Dario™ blood glucose monitoring device, later during the first quarter of 2014," said LabStyle Innovations President and chief executive officer Mr. Erez Raphael.
It's exactly this mention of "long-term" goals in Mr. Erez's statement which points to this recent trend in the mHealth world of companies desperately attempting to make its mark on mHealth technology, in hopes of it benefitting their overall company branding and place within their respective healthcare markets. All of that being said, two factors remain poignant to determine ways to best suit mHealth technology: research mHealth demographics and utilize third party relationships in order to fully capitalize on a target market.
For LabStyles to target New Zealand specifically proves to be a successful pairing for the company seeing as how more than 200,000 people are affected by diabetes in daily life, thus demonstrating both above points. Also, according to Diabetes New Zealand, it is one of the countries with the highest rates of pediatric diabetes worldwide. Costs trying to prevent the disease by 2021 are estimated to be at $1 billion a year— and for LabStyles, that's music to their ears.
"The Dario diabetes management platform fills a clearly unmet need in the diabetes market by enabling those with diabetes to manage their daily lives, and the multiple management decisions that go with it each day, in a social, fun but also well-informed and responsible way.  We believe the particular features of Dario™ create the potential for increased patient compliance in monitoring and managing their condition.  We are pleased to be part of the Dario™ initiative and look forward to introducing our fellow New Zealanders first to the free iOS app on December 12th and later during first quarter 2014 to the blood glucose monitoring device and the free Android app," said Richard Steingold, co-director and chief executive officer of InnoMed Ltd.  
About the Author
Alyssa Clark is the Editor of Healthcare Global