Manchester NHS Trust and Siemens partner to transform care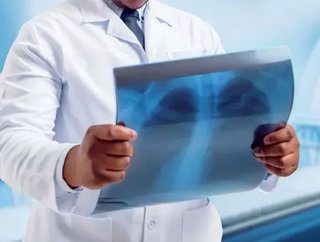 The partnership between Manchester University NHS Foundation Trust and Siemens Healthineers is set to transform care delivery in Greater Manchester...
Manchester University NHS Foundation Trust (MFT), the UK's largest NHS trust, has formed a 15-year technology partnership with Siemens Healthineers, which is set to transform patient care delivery across eight hospital sites. 
The Value Partnership will ensure the provision and replacement of key radiology equipment, including more than 350 installations, over 200 of which will include critical imaging systems. 
The partnership represents a large (approximately £125 million) investment in its future, set to integrate and improve the health of Greater Manchester's population of 2.8 million, whilst providing enhanced capacity in the region's ongoing battle against COVID-19.
Manchester faces considerable population health challenges. The Manchester Population Health Plan 2018 – 2027 identified a rapidly growing population, high levels of deprivation and inconsistencies in health outcomes across the region. Since the historic devolution deal with the government in 2016, the region has driven its own health spending and decision-making, and placed health at the centre of public policymaking. 
Siemens Healthineers has a portfolio that includes AI-supported applications and digital offerings that have an increasingly important role in healthcare. The organisation's regional companies work with healthcare providers worldwide, helping them improve the patient experience, digitalise healthcare and expand precision medicine capabilities. 
Four years in the making, the Value Partnership is set to provide a boost in addressing many of the challenges highlighted in Manchester's Population Health Plan by improving health outcomes and reducing variation in healthcare delivery across Greater Manchester's diverse population. 
With COVID-19 placing restraints on capacity, the partnership will also help alleviate the pressures of infectious disease events, providing the latest imaging equipment for rapid diagnosis, supporting enhanced treatment and outcomes.
"This is so much more than a transaction. It's a 15-year Value Partnership, a relationship enabling us to provide the very best in care delivery for the people of Greater Manchester" Catherine Walsh, Divisional Director of Imaging for MFT said. 
"Demand for our imaging services is increasing by 5 - 10% every year, yet we've had to reduce our throughput to deal safely with COVID-19. This new relationship gives us the confidence that we'll be able to continue to invest in the latest technology with the flexibility to adapt it to our needs, now and into the future. All associated factors such as maintenance and budgeting are taken care of. 
"Ultimately, the partnership will enable us to focus on delivering the best patient experience while at the same time helping us to attract and retain leading talent, and develop staff to unlock their full potential." 
Nancy West, Head of Enterprise Services at Siemens Healthineers in Great Britain and Ireland, explains that they will be helping to make sure the Trust is up-to-date with new technologies. "As part of the Value Partnership with MFT, we'll manage the Trust's vital imaging equipment, ensuring it keeps pace with the technological landscape. From selection, installation and training, through to maintenance and risk management, this is a long-term relationship to help MFT optimise operations, expand capabilities and advance innovation.  
"We'll be fully integrated into the MFT team, with dedicated on-site support and hospital-based operational points of contact. We'll also drive further value through additional services, including the review of current processes and workflows through our Healthcare Consulting Team."