MediSafe Makes Medical Adherence Simple & Effective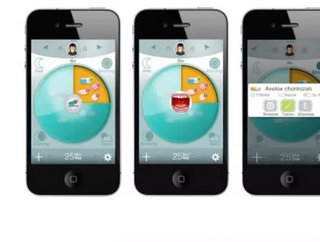 In the US alone, non-adhering patients cost the healthcare system in excess of $100 billion per year on readmissions, furthermore over $100 million wor...
In the US alone, non-adhering patients cost the healthcare system in excess of $100 billion per year on readmissions, furthermore over $100 million worth of drugs go to waste because patients forget to take their medication and most importantly, every 90 minutes a patient dies because of an accidental overdoes or missed prescription.
MediSafe is a new medical application that aims to fight the war against poor adherence. The idea for MediSafe came about in 2011, when the founder's father, who suffers from diabetes, asked, "Did you see me inject my insulin today?" He responded saying he hadn't and consequently Bob Shor's father injected a double dosage of insulin, causing him to overdose. Thankfully he survived the incident and provided his son with the inspiration for a medical adherence application that is easy to use. "We realised at that moment that medical adherence is largely dependent on memory when it needs to be a managed process, that is when we began working on MediSafe," says Shor. Shor started the Company with his brother.
Creating A Simple User Interface
During the initial development phase Shor and his team agreed that they needed to create an app with a very simple user interface – they came up with the four-quadrant pillbox design, which is easy and intuitive to use. "We really feel this is our secret sauce," he says.
A good design is one thing, however in order to give the app real value it needed to be executed properly, so Shor and his brother went about hiring some of the most acclaimed experts within their fields – one of their team members comes from a big pharma marketing background, while another was the CEO of the eHealth division of a large HMO as well as a doctor. MediSafe was also chosen to be part of the Microsoft Azure Accelerator program, which really helped it take off.
Finding Real Value
Now in its third phase of development, MediSafe is proving to be a valuable tool within the healthcare industry. Adherence is in everybody's favour; primarily it saves live, but it can also save the system a lot of money. 
When a patient is prescribed any medication, they can sign in to the MediSafe app and using a simple barcode scanner, input their medication. The app will then send the patient push notifications reminding them when to take their prescription – once they have done this they can confirm with the click of a button. MediSafe is also the first adherence application that can by synced with multiple devices, meaning patients, particularly elderly patients can also be connected with friends and family. In the instance of a confirmation not being made, the app can notify 'emergency contacts' who can follow up with the patient to remind them.
Another key capability of the app is that patients can send their doctor an adherence report via email, which can help physicians identify problems with medication compliance – it can also help doctors identify what medication would best suit individual patients.
"Healthcare professionals want to give a better service and MediSafe helps with that. This is also a way for them to say to their patients, 'I care about you and I want you to be able to track your adherence,'" says Shor.
Future Development
MediSafe already has more than 30,000 active users and medical institutions are beginning to recognise and importantly, recommend the application to their patients. The Company is also getting a good response from big pharma companies that want to support the tool. To continue its expansion, Shor would like to see the healthcare system distributing the app.
"We want to change the way people consume medication. Imagine this, you go to the doctor and he prescribes you antibiotics for 10 days. You sign into MediSafe with your Kaizen or ETNA login and all of a sudden the medication your doctor prescribed is already preloaded to the app from an email from your doctor. MediSafe has the ability to not only be an adherence tool but a prescription tool also."
Rather than scanning a barcode, Shor would also like to see all medication come with a MediSafe QR code, which will upload all the relevant information straight to the app; this is in the pipeline. "This will lower healthcare costs, making care more affordable and more accountable – it will also make the healing process more simple for people," he says.