mHealth Could Save More Than 1M Lives In Africa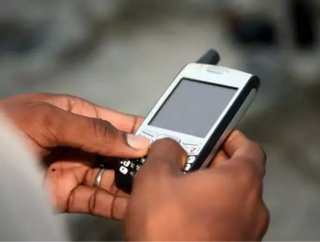 Follow @HealthCareG Mobile healthcare (mHealth) in developing countries in sub-Saharan Africa could help save as many as one million lives over the ne...
Mobile healthcare (mHealth) in developing countries in sub-Saharan Africa could help save as many as one million lives over the next five years, according to a new report from mobile industry organization GSMA in collaboration with PricewaterhouseCoopers.
Mobile communication is a huge trend across the African continent and has been for a number of years. Poor infrastructure and a high percentage of people living rurally means that communities rely on mobile devices for communication, banking and now healthcare.
The report recognises this trend and states that an increased adoption of mHealth solutions could help save lives across the entire healthcare delivery chain. The report also credits the greater use of mobile connectivity in the fight against malaria, tuberculosis, AIDS/HIV and perinatal conditions in developing countries in Africa, which account for 3 million deaths annually.
Read Related Articles From Healthcare Global
"Many of these deadly conditions are relatively simple to treat, prevent or contain," emphasises the report. "SMS reminders to check for stock levels at the health centers have shown promising results in reducing stock-outs of key combination therapy medications for malaria, TB and HIV. For HIV patients, simple weekly text reminders have consistently shown higher adherence amongst the patients."
The growing adoption of mHealth also means that families living in rural locations, who would currently have to walk many miles to see a doctor, could connect with a medical practitioner via an application or text message before they made the journey. This level of communication can also allow the doctors to spend more time with patients that need special attention.
When it comes to developed countries, the report finds that mHealth could save $400 billion in healthcare costs over the next five years.
Proactive mobile-based care for patients with sudden health incidents can reduce the number of primary and emergency visits by 10 percent, according to the report. Mobile technology can also be used for home monitoring, thereby reducing the need for face-to-face consultations, which will not only help generate elderly care savings of up to 25 percent but will also improve patient quality of life.
In addition, healthcare providers can benefit via mobile access to electronic health records, which can reduce the administrative burden of hospitals by 20 percent to 30 percent.
Read the PricewaterhouseCooper report in full on Healthcare Global.