Microsoft launches Tech for Social Impact for elderly care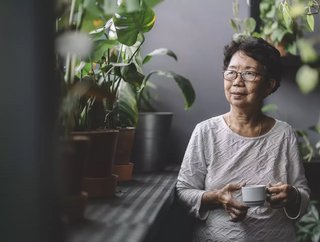 Microsoft's programme will make innovative tech accessible to non profits in the elderly care sector around the world
Microsoft Tech for Social Impact, the tech giant's division offering tools for non profit organisations, has announced it is expanding to include aged care non profits around the world. 
This means that non profit organisations helping elderly residents in nursing homes or with other daily support will now be eligible for technology grants and discounts of up to 75%, as well as training and capacity building to help with digital transformation. 
The care home sector has been one of the hardest hit by the COVID-19 pandemic, caring for some of the most vulnerable people in society. As a result organisations around the world have been deploying innovative technologies, such as IoT to create monitoring solutions that enable independent living, through to AI-driven robots that provide companionship as well as alert the user's care team if there are any changes to their symptoms. 
The German Red Cross (DRK) is an early adopter that is already benefitting from this programme expansion as part of Microsoft Tech for Social's pilot scheme.  DRK provides services and assistance to over 40,000 people at more than 500 aged care facilities in Germany, with a further 90,000 receiving care in their own homes. 
Thanks to Microsoft 365 cloud technologies such as SharePoint and OneDrive, along with Teams for communication, DRK was able to continue its daily work even at the height of the pandemic crisis. Residents of DRK facilities used Teams to keep in touch with relatives despite restrictions to visits, and there are plans to continue using these channels in the future to prevent isolation among residents. 
Following the pilot's success, the programme will offer discounts and grants to eligible organisations for its Microsoft cloud stack including Business Applications, Azure and Modern Work,  leveraging the firm's sector-specific tools with Microsoft Cloud for Nonprofit which will be generally available in the second half of 2021.
Microsoft estimate that around 75,000 new non profit organisations around the world will be eligible for the programme.