Microsoft's move into healthcare - a timeline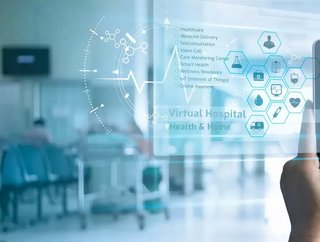 A timeline of key events in Microsoft's move to healthcare
While Microsoft has frequently been a collaborator rather than a main player in healthcare, this year the tech giant has greatly increased its presence with a series of investments and partnerships.  Here's our timeline of key events in Microsoft's move into healthcare over the years. 
2006 - 2007 - early steps into healthcare
Microsoft acquires Amalga, (full name Amalga Unified Intelligence System, formerly known as Azyxxi),  an enterprise platform first launched in 1996 to retrieve and display patient information such as X-rays and lab results. 
Microsoft HealthVault launches, an online personal health record for users to store health and fitness information. It is available first in the US, before expanding to the UK. 
2012 - 2015 - key partnerships
Caradigm launches, a 50-50 joint venture between GE Healthcare and Microsoft. The company's aim is to develop and market an interoperable technology platform, along with specific tools to improve population health management. Microsoft Amalga is one of the solutions brought under the Caradigm umbrella, along with Microsoft expreSSO, an enterprise single sign-on solution, and GE Healthcare eHealth, a health information exchange, among others.   
Epic and Microsoft collaborate on a new cloud solution for healthcare providers, enabling customers to run Epic's Hyperspace application on Microsoft's Hyper-V platform, and store infrequently used data on Microsoft Azure.
2016 - 2018 - research and development
In 2016 Microsoft sells its stake in Caradigm to GE (it has since been sold to digital pathology firm Inspirata). 
Healthcare NExT launches the following year, an investment initiative to promote research in health technology product development, including AI and the cloud, and support the endeavours of the Microsoft AI in Health Partner Alliance, a group of partners focused on advancing health technology. Alliance members receive training and access to Microsoft technologies, engineering expertise and data sets.
A new Microsoft Healthcare team is formed, part of Microsoft's broader AI and Research division, with the aim of encouraging healthcare providers to use cloud services and AI to analyse data. Its leadership team includes Joshua Mandel as chief architect, who joins after two years at Google as executive for Verily (formerly Google Life Sciences).
2019 - 2020 new ventures
Microsoft announces it is closing HealthVault, and all data remaining in users' accounts will be deleted.  
The Microsoft Healthcare Bot launches in the Azure Marketplace, designed for healthcare providers to deploy virtual chatbots. Kaiser Permanente and Children's Healthcare of Atlanta are among the early adopters. 
A partnership with pharmaceutical giant Novartis forms to enable the two corporations to use AI for drug development. 
Microsoft launches several industry-specific cloud services, among them Cloud for Healthcare. This includes support in eight new languages and features for virtual health, remote patient monitoring and patient self-service.
Microsoft Teams becomes a standard collaborative tool for numerous health systems around the world during the COVID-19 pandemic, including the UK's National Health Service (NHS). The video-calling platform is HIPAA-compliant and can integrate EHR applications for patient data. 
2021 - an official player in health tech
A number of collaborations are announced including a partnership with the UK's University College London Hospitals NHS Foundation Trust (UCLH) to research applications of artificial intelligence for the future of healthcare delivery in the NHS; and a collaboration with India's Apollo Hospitals for Microsoft India employees to access a health and wellness app. 
Health insurer AXA announces it is partnering with Microsoft to build a new digital healthcare platform. 
Microsoft's Tech for Social Impact programme expands to include aged care non-profits around the world. The initiative is currently partnered with 220,000 different non-profits globally, providing them with the latest sector-specific technology. 
Teladoc Health partners with Microsoft to integrate telehealth into the Teams app for hospitals and health systems. Teladoc is currently active in 130 countries. 
Microsoft acquires Nuance, a platform used by clinicians that leverages AI for speech recognition, and integrates with EHRs. It is the second largest deal in Microsoft's history at $16 billion (the largest to date is its purchase of LinkedIn for $26 billion in 2016).