Mobile Technology Is Transforming Healthcare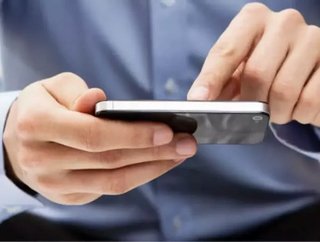 Follow @HealthCareG Written by PoojaThakkar Read This Article In The May Edition Of Healthcare Global's Digital Magazine Smart mobile devices and...
Written by Pooja Thakkar
Read This Article In The May Edition Of Healthcare Global's Digital Magazine
Smart mobile devices and applications, working in concert with social networking, cloud computing, smart mobility and big data analytics, have surfaced to enable a new vision of providing healthcare everywhere with the potential to increase accessibility, contain costs and improve outcomes. The healthcare and life sciences industry is recognized as one of the top three fields along with consumer products and the financial services industry likely to propel mobile device growth in the next five years.
A few years back, Marc Andreessen, cofounder of Netscape and venture capitalist backing Facebook, Groupon, Skype, Twitter, Zynga and Foursquare, stated that we are on the verge of disruptive change that is altering the landscape with healthcare and education being next in line for fundamental software-based transformation.
Today, the entire healthcare ecosystem and its key stakeholders - physicians, providers, patients and payers are in the midst of a dramatic transformation. The adoption of mobile devices has already changed the way healthcare professionals engage in their daily work and care for patients. This change is reflective in the performance of professional healthcare students, while on internships and fieldwork placements, and ultimately in their work as healthcare providers.
The capabilities offered by mobile technologies are fast becoming appreciated by industry stakeholders, with variant devices, sensors, apps, and other programs being developed and created to help target chronic conditions, telemedicine and remote monitoring, patient data capture, electronic records, e-prescribing, and the parallel industries of fitness and wellness.
Key Drivers Of mHealth
Analysts' forecasts estimate the potential value of the Mobile Health, or mHealth as it is commonly known, market to be approximately $4.6 billion as early as 2014. Three major trends already happening in healthcare lend themselves to the revolution in mobile technology:
Ageing Population
Firstly, ageing population and chronic illness are driving regulatory reform. Secondly, Public sector healthcare is seeking better access and quality, and it's looking to the private sector for innovation and efficiency. mHealth improves access and quality, and offers dramatic innovation and cost reduction.
Foundations Already Laid
The platform for mHealth is set with the foundations of industrialization of healthcare — electronic medical records, remote monitoring and communications already in place. 'Care anywhere' is already emerging.
Personalization
Healthcare, like other industries, is getting personal and rightly so. mHealth is offering personal toolkits for predictive, participatory and preventative care.
Read Related Articles In Healthcare Global
Going Toe-To-Toe With The New Wave
According to a data, 78 percent of healthcare analysts believe that the healthcare/life sciences sector holds the greatest potential in stimulating mobile business model innovation through 4G technology.
Another recent survey conducted by mobile technology consulting firm Float Mobile Learning determined that healthcare professionals remain on the cutting edge of mobile technology users. According to the study, Physicians are 250 percent more likely than other consumers to own a tablet computer while 80 percent of surveyed physicians said they use smartphones and medical applications. 56 percent of surveyed physicians also said that they use mobile devices to help them make faster clinical decisions while 40 percent of surveyed physicians said mobile devices help them reduce the amount of time they spend on administrative work.
Technology's Prescription For Healthcare: Dose Of Simplicity
When it comes to technological design, Apple emerges a clear winner. Doctors, want technology that's easy to use, easy on the eye and that can travel universally with them from desktop to mobile and vice versa.
On September 2, 2011, Apple launched an 'iTunes room for Healthcare', listing 50 apps for healthcare professionals. Apps used on the iPhone or iPad are the most common technologies used in the clinical field.
There are a plethora of other free mobile medical apps for physician including Epocrates, Medscape, Doximity, Sermo, QuantiaMD, and the New England Journal of Medicine (NEJM). Some progressive physicians are also using these apps to connect with other physicians and they are joining an online social network to share stories, collaborate, and answer questions posed by other physicians.
Reaping The Benefits
Today's physicians who have experienced the power of mobile technologies also prioritize the following technology benefits >>>
Freedom from the desk while working, in the morning hours, during lunch, and after dinner
Anywhere, anytime scheduling
Simple, intuitive experience
Ability to communication with patients
Ability to instantly power up and access information, so they can provide meaningful decisions
Ability to stay connected to other physicians and practice members – the "front and back" office
Optimized ease of login
Evolving Ecosystems
Many mobile and healthcare/life sciences companies are beginning to collaborate in high-profile alliances. A good example is the Continua Health Alliance where a growing collective of over 200 technology, medical devices, and healthcare companies have collaborated to accelerate the development of interoperable mHealth solutions. Another such example is, open mHealth consortium, which has established a flourishing ecosystem of multiple players across the mobile and healthcare industries to implement a roadmap for mHealth technology development.
A New Era Of Care
While there will always be a place for brick-and-mortar hospitals, mobile technologies will go a long way towards moving healthcare systems beyond facility-based care and as technology continues to reach new frontiers in medicine and medical interaction, it's becoming clear that we're entering a new era of healthcare or as some people are beginning to call it, Health 2.0.