Mumbai Mobile Van Project Bringing Healthcare to More of India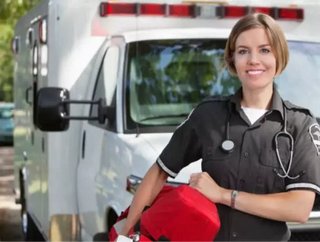 Written by Alyssa Clark This week in Mumbai, a new service has been launched in order to better suit the needs, cares and disabilities plaguing the In...
Written by Alyssa Clark
This week in Mumbai, a new service has been launched in order to better suit the needs, cares and disabilities plaguing the Indian people, and means have been enacted in order to provide better, most accessible healthcare to those across the great country of India.
Mumbai now will have a medical van program, as part of the "Health at Doorstep" initiative, launched in order to better serve the remote locations of India, underprivileged citizens and generate overall wellness improvements for both adults and children living within the programs jurisdiction. The van's program has been developed to target the following forms of illness: coughs, colds, fevers, infections, malaria, dengue, typhoid fever and hepatitis. With the country aggressively trying to better equip its people with the necessary means for overall good health maintenance, the sky is the limit in terms of what this project can bring to the country as a whole over time.
"The Mobile Medical Van is a unique initiative which will be carried out in Mumbai as part of the "Health at Doorstep" initiative. The main aim is to encourage higher quality PHC and promote health seeking behavior as well," added Vijay Chourey, head of transmission, Tata Power.
The vans were inaugurated by Varsha Gaikwad (minister of women and child development) and Eknath Gaikwad (member of parliament) at the Dharavi receiving station last week, and the country leaders are more than excited about this project's potential and possibility for treating/administering help to those Indian people who so desperately need it. Serious cases of reported illness will of course be directly related and transferred to hospitals for more suitable and thorough care, since hospitals will hold more tools and resources than the vans can. The van program will include a working curative medicine system, with an emphasis on preventative medicine and also maternal-child healthcare as well.
"We appreciate these efforts towards community on employment, education, and empowerment and would like the company to partner with the state government as well," said Varsha Gaikwad, minister for women and child development.
The initiative hopes to encourage a higher health-seeking behavior in its Indian people, trying to encourage more preventive health measures, as well as a higher quality PHC for all patients. The mobile van program will service: Mahul, Ambada, Gavanpada, Prabuddha Nagar, Ayodhya Nagar, Bharat Nagar, Rahul Nagar, Prayag Nagar, Vishnu Nagar, Vashi Gaon and Jijamata Nagar in Chembur, Mankhurd East and West, Thakarbapa Colony- Kurla East, Dharavi — around 90 ft road up to Sion, Wadala and Parel, Tembhipada- Bhandup, Borivali East, Dahisar East and Mira Road East.
India has a population of over 700 million people who live in both the metropolitan and rural areas, with 636,000 villages and only 23,000 healthcare centers open to the public, it comes down to the fact that 66% of the Indian people do not have immediate access to critical medications and 31% have to travel a distance sometimes greater than 30km to seek any kind of healthcare, whether standard or emergency. Accommodating these logistical and personal needs, the van program helps to address and reduce these problems that are plaguing the Indian people, and important government leaders like Varsha Gaikwad and Eknath Gaikwad are hopeful this initiative could help to solve their problems. 
About the Author
Alyssa Clark is the Editor of Healthcare Global