The next wave of healthcare innovation lives in the cloud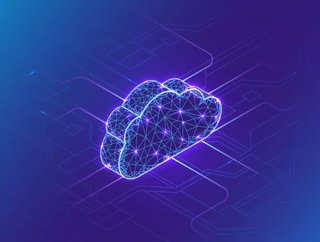 Jose Barreau, M.D., CEO and Co-Founder of Halo Health on the future of cloud technology for healthcare
COVID-19 has created a moment of truth for healthcare organisations by testing their emergency preparedness at every level—including their technology infrastructure. The pandemic has accelerated technology adoption across healthcare organisations, from telehealth to clinical collaboration.
Amid the global crisis, healthcare CIOs have experienced the inherent challenges of self-hosted systems—such as maintenance time, outages and the need for 24/7 support from dedicated full-time employees monitoring the system across multiple instances. As a result, healthcare organisations have sped up cloud migration and adoption by five to 10 years.
The most reliable cloud platforms offer a highly scalable, constantly evolving infrastructure capable of supporting mission-critical healthcare systems. The cloud allows organisations to build in redundancies and balance traffic, so they can maintain constant readiness and high performance across multiple facilities. Performance isn't only mission-critical—it's safety-critical. For busy stroke teams, receiving a message in 15 seconds instead of 30 minutes can make a life-or-death difference in patient outcomes.
The shift to SaaS
Cloud-based platforms are only one piece of a larger wave of innovation within healthcare IT. The true shift is from locally installed software to software as a service (SaaS). In the 20 years since Salesforce launched its customer relationship software, the SaaS model has permeated nearly every industry—but healthcare organisations haven't fully embraced its potential. Historically, hospital software has operated on an ownership model. Hospitals buy EHR systems, install them on servers and customise them to their liking.
Though EHR systems have enabled healthcare organisations to achieve important mandates under the Affordable Care Act, they haven't addressed workflow issues that affect providers. The most advanced health systems realise that implementing EHR systems is only the first phase of digital transformation.
When it comes to clinical communication workflows, the ownership model has significant limitations. Locally installed software doesn't automatically upgrade to the latest version or features. And organisations must host the software and have dedicated DevOps engineers managing security 24/7.
The SaaS model resolves these issues and reduces the management burden associated with an ownership model. Many hospitals are getting their first taste of SaaS by deploying Office 365 for administrative functions, but SaaS for clinical use is still relatively new.
Human-centred design
The status quo is set to change in the next wave of healthcare innovation. In 2021 and beyond, the human side of digital health will come to the forefront, and organisations will adopt a workforce management approach that mirrors how people really work. SaaS clinical collaboration platforms (CCPs) can enable this shift.
Clinical collaboration platforms unify disparate systems and enable teams to collaborate using role-based communication, which allows them to reach the right people at the right time. By connecting to a role rather than a specific person, teams can get the answers they need from the specialist on call. Role-based communication saves valuable time and contributes to improved patient outcomes.
Role-based communication is an example of what PwC Health Research Institute calls "human-centred design." The Institute's Top Health Industry Issues of 2021 report states: "Just as many already do for customer experience, health organisations should employ this popular design practice to improve the clinician experience. Human-centred design considers how people actually perform tasks, identifies pain points along the way and engages those same people in designing new ways of getting the job done."
The Institute's report adds, "Until now, the health industry has focused more on ease and simplicity of technology solutions for consumers, and less for the clinicians who treat them. That may be changing in 2021. Nearly all respondents to HRI's survey—94% of provider executives, 92% of life sciences executives and 91% of health plan executives—said improving the clinician experience is a priority for their organisations as they enter 2021. Digital technology, if made right, could be the antidote to countless pain points that physicians encounter every day, leading to more efficient and satisfied doctors, happier patients and more patient referrals."
Organisations can deploy clinical collaboration platforms to increase physician alignment with community physicians who are affiliated with, but not employed by, a healthcare system. Extending the clinical collaboration platform to these providers brings them closer to the organisation in both spirit and fact, which can support physician engagement and continuity of care. In turn, organisations can leverage a competitive advantage in attracting this important subset of clinical providers.
In addition to empowering internal teams, cloud-based clinical collaboration platforms allow organisations to extend beyond the walls of their facilities and create a true community platform. Clinical collaboration platforms connect organizations with external partners such as EMS, physician practices, post-acute care facilities and pharmacies. In the case of EMS, clinical collaboration platforms allow the hospital to activate critical care teams with context about the patient who is arriving for care. Improving coordination with these providers directly impacts patient throughput and length of stay. Better communication within this ecosystem also translates into improved efficiencies, streamlined processes and stronger referral networks.
Unifying fragmented systems
In the years ahead, hospitals will take the next steps toward becoming modern mobile organisations.  Now that EHR systems have reached maturity, the next step is to continue streamlining clinical workflows through automation. Data-driven decisions and workflows, backed by artificial intelligence, will allow providers to access information at the moment they need it. For instance, a provider who arrives at the patient's bedside may be able to automatically see their latest CT scan.
Growing health systems have even more incentive to innovate. Scalable collaboration platforms offer a substantial advantage for organisations making acquisitions. Clinical collaboration platforms enable healthcare systems to immediately integrate new hospitals or other facilities, provision new users and indicate the team members in each role.
Clinical collaboration platforms complement the billing, documentation and other administrative functions handled within the EHR. And importantly, they perform an essential role that EHRs can't do—unifying fragmented communication, workflows and scheduling systems. Many health systems still use a mix of tools and systems, including pagers, texting, email, phone directories and paper-based scheduling. These tools easily become outdated or contradictory, causing a cognitive burden on providers and pulling their focus from delivering care. In contracts, clinical collaboration platforms provide a single solution to reduce communication lags and gaps.
The pandemic has required healthcare organisations to set up new teams and workflows—which has brought to light the importance of a unified clinical collaboration system. Although organisations are thankfully emerging from crisis mode, that reality is here to stay. The future of healthcare innovation lives in the cloud, is designed around human needs—and empowers organisations to deliver quality care more efficiently than ever.