NHS opens 8 clinical trial sites to assess cancer treatment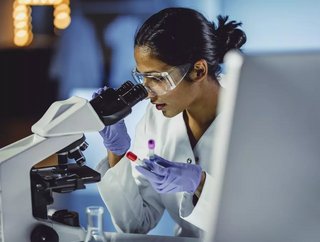 NHS and OncoHost to launch clinical trials analysing cancer patients response to immunotherapy
The UK's National Health Service (NHS) is opening eight clinical trial sites to assess patients' responses to personalised cancer therapy. 
The trials will analyse how patients diagnosed with advanced melanoma or non-small cell lung cancer respond to immunotherapy, to help predict their response to treatment.  They will be hosted at Gloucestershire Hospitals NHS Foundation Trust facilities. 
Immunotherapy helps the body's own immune system fight cancer, but while it has achieved good results for some cancer patients, it is not successful for everyone. Finding ways to predict which people will respond to the treatment is a major area of research.
OncoHost, an oncology startup,  will provide advanced machine learning technology to develop personalised strategies aiming to improve the success rate of the cancer therapy. The trials will contribute to OncoHost's ongoing PROPHETIC study, which uses the company's host response profiling platform, PROphet®. 
"Immunotherapy has achieved excellent results in certain situations for several cancers, allowing patients to achieve longer control of their cancer with maintained quality of life and longer survival," said Dr David Farrugia, Consultant Medical Oncologist at NHS, and chief investigator of all eight NHS clinical trial sites.
"However, success with immunotherapy is not guaranteed in every patient, so this PROPHETIC study is seeking to identify changes in proteins circulating in the blood which may help doctors to choose the best treatment for each patient." 
"I am excited that Gloucestershire Oncology Centre and its research department have this opportunity to contribute to this growing field of research and I am determined that our centre will make a leading national contribution in patient recruitment."
Previous studies in the US and Israel have shown that PROphet® has high accuracy in predicting how patients with cancer will respond to various therapies.