No Specs: The revolutionary new eye surgery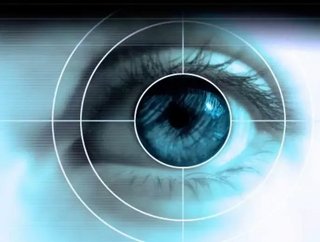 First there were glasses and contact lenses. Then, there was laser eye surgery; an innovative treatment for correcting short and long sightedness. But...
First there were glasses and contact lenses. Then, there was laser eye surgery; an innovative treatment for correcting short and long sightedness. But none of these compare to a revolutionary new treatment called 'No Specs' eye surgery. An all-in-one operation for poor sightedness, age-related spectacle dependency and cataracts; it uses the latest technology to enable you to ditch glasses and contact lenses forever.
What exactly is No Specs surgery?
It is a 20-30 minute operation which corrects the three main causes for wearing glasses; ametropia (long or short sightedness), astigmatism (an abnormal curve at the front of the eye) and presbyopis (an age-related condition in which the lens of the eye is unable to see near objects). Vision is restored almost immediately after the treatment and 92 percent of people are completely free from glasses with the remainder only having to wear them very occasionally.
Brendan Moriarty is a leading eye specialist and expert in vision and cataract surgery. He carries out the rare No Specs procedure at the Prospect Eye Clinic in Cheshire and explains exactly what it entails: "It involves removing the normal lens of the eye as in a cataract operation and placing a multi-focal intraocular lens in the eye."
"This corrects distance, intermediate and near vision, and any significant astigmatism is corrected at the end of the operation by making small incisions," he adds.
It was Moriarty that came up with the term 'No Specs' surgery and he now offers it as an alternative to laser eye surgery. "I designated the term 'No Specs' eye surgery to describe the procedure which combines two already well known procedures; multifocal lens implant and limbal relaxing incisions," he says.  
Why No Specs and not Laser Eye surgery?
Moriarty believes that No Specs surgery is less risky than laser eye surgery and its benefits are greater. Laser eye surgery does not correct presbyopia, whereas No Specs does and Moriarty says the results laser treatments offer are "unpredictable" for curing astigmatism and long-sightedness.
There are some other reasons for Moriarty's preference of No Specs to laser treatments, as he explains: "Laser eye surgery involves cutting the cornea, which can give rise to dry eye syndrome. There can often be problems with glare post-operatively too, and re-treatment may be required."
Medical insurance companies also consider laser-eye surgery to be a high-risk procedure. "If I wished to embark on laser eye surgery my malpractice insurance would be tripled," Moriarty claims.
 In regards to No Specs, Moriarty describes it as a "quick, pain free and predictable treatment which covers all forms of refractive problems." Demonstrating his passion and belief in the No Specs surgery, he added: "It is the surgery I am considering having done on myself later this year!"
Who can have it done?
Anyone with the three main eye conditions ametropia, astigmatism and presbyopis, particularly those with underlying cataract problems can be considered for the surgery. At a cost of £2500-£3,500 for one eye or £5,000-£6,000 for both eyes, it is a more expensive treatment than laser surgery which usually costs £1,000-£1,500 for one eye.
However, Moriarty says as "people are becoming more aware of the costs and risks of laser eye surgery" the popularity of No Specs surgery is increasing and he said word-of-mouth referrals and recommendations are at the moment the driving force in the increasing popularity of the treatment.
What is the verdict?
Testimonials from patients who have undergone the No Specs treatment have been incredibly positive. "My biggest passion is tennis but as my sight deteriorated and I developed cataracts I found that I could no longer enjoy the sport as I literally couldn't see the ball on a sunny day, even while wearing my contact lenses," says No Specs patient Margaret Withers.
"Now I can see everything crystal clear and never miss a serve! I cannot express my gratitude to Brendan; the procedure has transformed my life."
Another patient who has benefitted from the innovative surgery says: "I have had to wear glasses for years, but they got in the way of everything; playing golf, bowls, even reading a bedtime story to my grandchildren could be a chore."
"After having the No Specs surgery I can now see everything clearly without having to rely on my glasses. My sight has been restored to how it was when I was a young girl, so I cannot thank Brendan enough for giving me perfect vision again."