Novo Nordisk faces drug pricing issues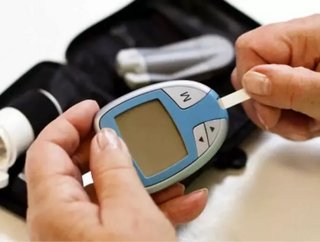 Written by Alyssa Clark The worlds largest insulin producer Novo Nordisk, has been faced with a new set of complicated problems concerning its ability...
Written by Alyssa Clark 
The world's largest insulin producer Novo Nordisk, has been faced with a new set of complicated problems concerning its ability to price its products. The seemingly unstoppable growth has begun to worry some of the firm's chief executives, especially Lars Sorensen. Though there is now a flag raised concerning the pricing issue, Sorensen reassures his company and the public that the number of potential customers for his products will keep rising; with the global obesity epidemic close at hand, more people are falling into the type 2 diabetes disease in the West and in developing nations as well.
Problems concerning the pricing of insulin and other diabetes treatments are where the conflict truly lies for Sorensen and those at Novo Nordisk. Cost-conscious reimbursement authorities around the world as constantly being challenged for what determines a good and fair price for these lifesaving drugs.  
"Pricing is going to be challenging", Sorensen said in an interview at the drugmaker's headquarters in Bagsvaerd on the outskirts of Copenhagen, where a new spiral office complex inspired by the insulin molecule is under construction.
"In Europe, it is already a challenge and pricing in the United States is likely to be challenging in the future as well, with healthcare reform and concentration in the distribution chain".
As of last week, the group held its double-digit percentage sales growth, which is a goal that most of the drugmakers in competition with Novo Nordisk dream of. These results however were not up to the goals which Sorensen and others had set for their company; this sparked a warning sign that profits might only grow high in single digits in 2014. This would be a result of unnerved investors who have bought into Novo over the years because of this sustained, long-term growth.
Sorensen says that Novo still has its sights set on the goal of 15 percent profit growth, and that sales growth is "always conservative" and is "still there, alive and kicking".  He admits though that it is tougher to grow the Nordic region after the FDA decided to delay the approval of the new long-acting insulin drug Tresiba. This delay from the FDA allows for competitors within the industry to make moves within the market; Sanofi's new insulin U300 and Eli Lilly threaten the Novo Nordisk's place as the market "favorite" with their non-insulin based diabetes drug Victoza.
"We need to price innovation at a premium, otherwise we will not be able to fund innovation going forward," Sorensen said.
"We could have priced ourselves into the (Express Scripts) contract had we wanted to, but we believe Victoza is a better product and therefore demands a premium."
About the Author
Alyssa Clark is the Editor of Healthcare Global