Now is the time for life-changing innovation
By Tom Verner, Group Managing Director, Momentum R&D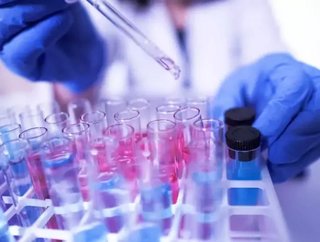 In the UK, we've always been a nation with real pioneering spirit. This spirit and culture of innovation has never been more evident than it is curren...
In the UK, we've always been a nation with real pioneering spirit.  This spirit and culture of innovation has never been more evident than it is currently. 
In looking at the history of innovation, one of the most extraordinary findings is that so many of our 'modern' inventions and, thus, way of life, have their origins in times of great hardship from wars to pandemics.   
While the inventions and scientific improvements can never be justified against the devastating loss of life, they are undoubtedly something to be positive about right now – particularly as so many have ushered in great medical and societal break-throughs. 
As a company that works with innovators across the UK, we have witnessed first-hand the research and development that is currently spurring what could become world-changing inventions.
Much of what we take for granted today was developed during these very difficult times and helped shape the world:
Penicillin - the discovery of penicillin is estimated to have saved over 200 million lives. Discovered by Scottish biologist, physician, microbiologist, and pharmacologist Alexander Fleming in 1928, Howard Florey and a team of researchers later showed the potential of penicillin in a clinical setting; and it was during World War Two that the antibiotic gained most traction. 
Disease prevention - during the early twentieth century, medical knowledge of disease transmission improved as the Spanish flu pandemic accelerated public understanding of the importance of cleanliness in disease prevention. A newly developed vaccine for typhoid had stopped what was a primary cause of death among servicemen in past conflicts, and World War I inspired similar advances in influenza or flu deterrence.
The Thomas Splint - introduced by Hugh Owen Thomas, a Welsh surgeon, considered by many to be the father of modern orthopaedic surgery. His nephew, Sir Robert Jones, applied his splint during the First World War.  Before the Thomas splint was invented, 80 percent of all soldiers died from a broken femur, but by the time of a battle in 1917, over 80 percent survived, reportedly.
Sun or UV Lamps - invented by German doctor Kurt Huldschinsky, who observed undernourishment in children during World War I led to an increase of rickets, a disorder caused by a lack of Vitamin D, calcium, or phosphate that causes the weakening of bones.  In an experiment, he put four children under mercury-quartz lamps that emitted ultraviolet light and the treatment worked causing the children's bones to become stronger. UV lamps are used around the world to treat patients who suffer from vitamin D deficiency.
The first computer - the first programmable digital computer was pioneered by the codebreakers of Britain's Bletchley Park, the centre of code-breaking during the Second World War. Colossus was a set of computers developed using thermionic valves (vacuum tubes) to perform Boolean and counting operations and is therefore regarded as the world's first programmable, electronic, digital computer.
Portable Defibrillator – often referred to as the 'Father of Emergency Medicine', Frank Pantridge was a Japanese POW and after the war became a cardiac consultant and invented the portable defibrillator after seeing the need to be able to urgently treat heart patients. 
Paper hankies – R&D scientists at Kimberly-Clark developed a flattened form of cellucotton while trying to develop filters for gas masks in 1914 during World War I, leading to the idea of ironing cellulose material to produce a soft tissue.  In 1924 Kleenex became the first ever paper handkerchief, especially good at stopping colds from spreading germs. 
The Ejector Seat - James Martin was a UK aircraft manufacturer who turned to flight safety after his business partner was killed in a test flight in 1942. During World War II, Martin researched escape mechanisms for the Spitfire and created an explosive charge to forcibly eject the seated pilot. To date, thousands of pilots around the world have had their lives saved by the ejector seat.
The wind-Up radio – was invented in 1991 by British inventor Trevor Baylis, after he watched a TV programme about the challenges of getting information on Aids to people living in rural Africa. Baylis set about designing one that needed no batteries and that would run off an internal generator powered by a mainspring wound by a hand crank. He was able to demonstrate it to Nelson Mandela and since then it's been distributed all over Africa.
The humble 'zip' - the "hookless fastener" was perfected by Gideon Sundback during World War I. The first major order of zippers came for money belts worn by soldiers who lacked uniform pockets. While buttons remained the convention on military uniforms during the war, zippers began to be sewn into the flying suits of aviators and took off in popularity in the 1920s.
From truly life-saving inventions to essential features of our daily lives, generation upon generation of the world have been at their very best developing solutions during times of great hardship.
The Government, through UK Research and Innovation, is supporting this drive by inviting and funding projects addressing and mitigating the health, social, economic, cultural and environmental impacts of the Covid-19 outbreak.
To help play our part, The Momentum Group, is providing free R&D Tax Credit advice ensuring UK companies achieve the optimum financial benefit from HMRC. This FREE offer is available to any company that has adapted new processes or products to aid the NHS. Even if you're not in this sector, we are urging all to seek a second opinion as your business could really benefit at this challenging time.   We have also called on the government to ensure R&D tax claims are paid within 28 days to enable our most innovative companies to maintain a healthy cash flow during this unprecedented global crisis.
Innovation is at the heart of the UK and I have great confidence that we will not only beat Covid-19 but come out stronger.  We can achieve this by working together, helping each other and delivering solutions that will prove vital in tackling pandemics now and for future generations.
By Tom Verner, Group Managing Director, Momentum R&D