OMNI: First-ever platform to launch Citizen RPA developers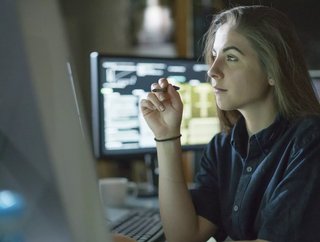 OMNI is empowering employees to become 'citizen RPA RPA developers', democratising automation and other AI technologies
Robotic process automation (RPA) is the fastest growing segment of the enterprise software market due to its many benefits - from reducing manual errors to processing tasks faster. For businesses to truly benefit from this technology, RPA needs democratisation, and this is where citizen RPA development comes in. 
Gartner describes a citizen RPA developer as "a user who creates new business applications for consumption by others using development and runtime environments sanctioned by corporate IT." This could be anyone using IT tools and technology, not limited to IT specialists. 
The work citizen RPA developers do spans from identifying automation opportunities to developing RPA architecture and solution proposals, focusing on scalability and extensibility. By deploying citizen RPA developers, organisations can enable enterprise automation and digital transformation on a much larger scale. 
This is particularly beneficial for businesses struggling to undertake digital transformation, as an RPA citizen RPA development programme can help drive adoption of automation as a strategic growth driver at multiple levels. With increased adoption, the cost of digital transformation becomes lower, increasing RoI. 
Technology needs to be democratised – right from low-code and no-code platforms, business process modeling and identifying automation opportunities to decision-makers at all levels, creating a pool of early adopters. This group could comprise people across different functions, especially those who are aware of customer preferences, industry trends and end user experience.
But how can organisations harness the power of citizen RPA development? Step forward AiRo Digital Labs, a Chicago-headquartered global tech company. 
AiRo provides innovative digital and automation solutions for the healthcare, pharmaceutical and life sciences sectors. In 2021 they launched OMNI, a subscription-based, SaaS platform to help clients accelerate their citizen RPA developer program and build digital centres of excellence (COE) within their organisation. 
OMNI provides a personal RPA coach and virtual digital playground that helps enterprises rapidly build and scale automation, removing the risk of failure or talent gaps. The latter is key as research has shown that digitalisation is far more successful when championed by internal employees. 
This has the added bonus of empowering employees - who will self-learn technologies including robotic process automation (RPA), artificial intelligence, machine learning, chatbots, and natural language processing (NLP), reducing the lead time for new applications and technology, as well as reducing technical gaps, making up for skills shortages and enabling their business to respond faster to critical market challenges. The virtual sandbox within OMNI gives access to all the major intelligent automation platforms where citizen RPA developers can build DIY digital prototypes. Additionally, they can access more than 150 digital assets within OMNI marketplace. 
The platinum helpdesk of OMNI acts as your personal coach and is available 24 x 7 to address issues during the digital learning, prototype building, and digital governance journey.  
Another key benefit is that it enables digitalisation to be bespoke to each organisation, compared to off-the-shelves initiatives plugged into the enterprise. Individual organisation's objectives decide the scope and size of the process. 
As Gartner state, in today's world of SaaS, cloud, low-code and "no-code" tools, everyone can be a developer.