OSF Healthcare aims to boost child vaccines with AI and data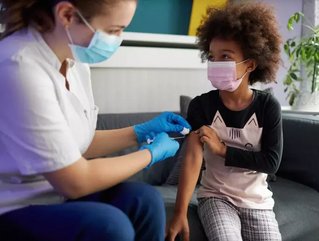 OSF Healthcare is creating smart childhood mobile vaccine clinics using artificial intelligence and heat maps...
Illinois healthcare provider OSF Healthcare is using AI to develop a mobile vaccination programme for children in underserved communities. 
The organisation identified that despite free vaccinations being available to low-income families through a federal program, many children are either not being vaccinated, are being vaccinated late for their age, or don't complete the course of their immunisation schedule. 
The project is getting underway thanks to a grant of almost $75,000 through its Jump ARCHES program, a partnership between OSF and the University of Illinois College of Medicine. An additional $30,000 is being provided through the Illinois Innovation Network, a group of educational institutions working with businesses to develop new technology solutions. 
OSF is also developing digital tools that will collect information during mobile clinics to help address social determinants of health, such as access to food, transportation, and income factors among others.
These digital solutions will be created and tested for use at the healthcare provider's Innovation Design Lab. Director Scott Barrows explains that their teams will use machine learning algorithms to build artificial intelligence models that can accurately identify the geographical areas that have the greatest need for childhood vaccinations. 
"We will be both gathering information plus applying new apps and new ways to gather information about what a community's needs are, and some of them are quite dramatic" Barrows says. 
This will help towards solving the root causes that influence why kids aren't vaccinated.  "The social determinants of health impact everything really, and that is involved in almost every app and technological intervention we create" Barrows adds. 
Another partner, Illinois State University, will use AI to create heat maps that identify the locations with the most concerning rates of under-vaccination, while also predicting the supply needs in high risk areas. 
Barrows believes the project can serve as a blueprint for future funding to increase resources within communities; for instance include a reminder system for families who have visited a mobile clinic to keep on a routine vaccination schedule.
Elise Albers, Population Health manager for OSF HealthCare Children's Hospital of Illinois (CHOI), says that mobile clinics can increase vaccination rates because they allow kids to receive their shot in a setting where they are comfortable. 
 "We really are cautious when entering a new community and we know that there are trust issues, especially with vaccines" she says. "We really focus on making sure that we build trust with a community before we come in and offer services like vaccines."
Flu vaccination clinics have also provided education to counter misinformation. Barrows also thinks this grant work could provide a roadmap for dealing with COVID-19 vaccinations once they become available for children. The end goal is to have enough mobile clinics to positively impact kids' health which, in turn, could lower health care costs by reducing visits to the hospital emergency department.