Overcoming the challenge of optimizing drug pricing in emerging markets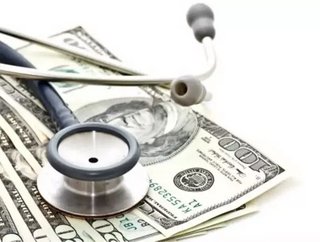 Written by Arnaud Grunwald,global pricing & market access, strategic market initiative executive Globally, healthcare costs are coming under close...
Written by Arnaud Grunwald, global pricing & market access, strategic market initiative executive
Globally, healthcare costs are coming under closer scrutiny than ever before. In European countries, Canada, Australia and even emerging markets, medical products, services and devices are increasingly competing for smaller healthcare budgets, as governments look to relieve economic pressure by imposing price controls and exploring ways to implement value-based pricing on a grand scale.
In the UK for example, the Government and pharmaceutical companies recently agreed a new five-year pricing deal, which took effect on 1 January 2014. This introduced a fixed limit on NHS spend on branded medicines for the first time ever, with any additional expenditure above this level paid for by industry.    
Although such agreements will have a major impact in mature healthcare markets, price controls are even more significant in emerging markets where pharmaceutical companies are currently targeting increased effort as sales slow down in the rest of the world.
China, for instance, which regularly conducts audits by the National Development and Reform Commission to set the upper-ceiling for patented and generic drugs reimbursed by the government, has apparently intensified its pricing audits. Although such audits - and resulting inevitable price cuts - are not unexpected, they clearly demonstrate how national payers in these newer healthcare markets are subjecting pharmaceutical companies and their pricing strategies to unprecedented microscopic examination.
Emerging markets remain attractive for pharmaceutical companies, due to their large, aging populations and governments' promise to improve healthcare for their people. Latest forecasts show that the global pharmaceutical market will grow by 4.5 per cent a year on average to 2016, while emerging markets will experience nearly three times this level of growth, increasing by almost 12 per cent annually.
Yet there is a trade-off here, as any higher sales volumes secured by pharmaceutical companies in these emerging markets will be achieved at reduced margins. This is not necessarily bad news as any compromise which is recognised as balanced and fair creates a win-win-win for payers, patients and pharmaceutical companies alike.
The challenge of course is to arrive at the right balance. This is especially problematic, as many governments use national organisations such as the National Institute for Health Research (NIHR) in the UK to determine public reimbursement of drug therapies based on patient outcomes. Countries are increasingly using Health Technology Assessments (HTAs) in their reimbursement decisions, with healthcare payers increasingly demanding real-world evidence of value on pharmaceutical products.
And it doesn't stop here. Added to this is the further complexity of international reference pricing (IRP), in which a product's reimbursed price is determined by benchmarking that of the same product in other countries.
As a result of reference pricing, a price change in one country can dramatically lower the price government buyers are willing to pay in other countries. While it is common for emerging markets to reference developed markets, they are gradually changing their reference baskets to include lower-priced developed markets and other emerging markets as they look to strictly contain healthcare costs.
Previously, Mexico for example referenced developed markets only; today, by contrast, it includes such emerging markets across South America as Brazil, Argentina, Chile, Peru and Uruguay. Equally, whereas in the past Mexico did not consistently enforce its IRP rule when referencing European countries, this is now more consistently imposed since their reference basket is made of countries with a similar economic development status.
Even countries such as China that have yet to adopt IRP show signs that this may not be far off. This is not surprising perhaps, given the economic pressure on governments globally to cut healthcare budgets. The result of all this is that price erosion now has the potential to impact a pharmaceutical business across almost all its markets worldwide. And this is of even greater concern when 50 per cent of companies admit that they are under-equipped to enforce their global pricing strategies effectively and make sound global pricing decisions.
So how should they respond? Pharmaceutical companies can no longer focus solely on market share at a product level. Instead, they must view markets and products from both a global perspective and from that of each country's overall budget, in order to influence purchasing policy so that reimbursement is commensurate with value.
Pharmaceutical companies must also take into account constraints such as local healthcare systems, epidemiology, affordability and distribution channels in order to better understand, anticipate and eventually mitigate price erosion. This is essential if they are to achieve long-term stability and success, by optimising access and profitability in each market as part of a balanced trade-off which is recognised as fair to all parties.