People moves: BT, Verato and Tyto Care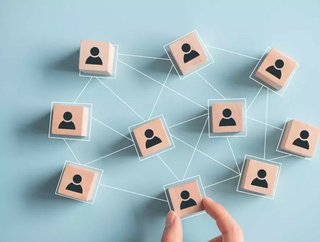 We round up the latest movements and shake-ups in health tech...
We round up the latest movements and shake-ups in health tech. 
BT appoints Sultan Mahmud as Director of Healthcare
BT has appointed Professor Sultan Mahmud as its new Director of Healthcare in BT's Enterprise unit. He joins after 2 years in the UK's National Health Service (NHS), having worked as a Director of Commissioning and most recently as Chief Innovation, Integration and Research Officer at Royal Wolverhampton Hospitals NHS Trust. 
His new role at BT will see him focusing on driving innovation in connected healthcare. Commenting on his new position in a press release, Mahmud said: "Having worked for the NHS for two decades, the role is hugely appealing to me because I recognise the potential for BT's infrastructure combined with its appetite to remedy some of the familiar challenges the NHS estate has with interconnectivity.
"In my new role, I hope to further strengthen BT's partnership with the NHS to improve services for staff and patients across the country. Digital transformation is not an option anymore, given the global workforce shortage, it is now accepted in almost every developed healthcare system." 
Former Imprivata CMO Clay Ritchey joins Verato as CEO
Verato, a tech firm that creates identity resolution software for healthcare organisations, has appointed Clay Ritchey as its new Chief Executive Officer. 
Ritchey has held a number of senior leadership positions over the last three decades across healthcare and technology. His previous roles include Chief Marketing Officer at Imprivata, CEO at Equinox Healthcare, and Vice President of Marketing and Strategy at Hill-Rom IT Solutions, and most recently he served as CEO of Evariant, a healthcare SaaS CRM and big data analytics company. 
"I truly believe that Verato's unique referential identity matching technology is a critical linchpin in the healthcare digital transformation journey" Ritchey said. "I look forward to leading Verato through their next phase of rapid growth by doubling down on our commitment to customer success and innovation by serving our amazing customers across the care continuum, from healthcare providers, payers, life sciences, healthcare IT companies and government organisations."
TytoCare appoints Tamir Gotfried as CCO
Telehealth company TytoCare has appointed Tamir Gotfried as Chief Commercial Officer, with the remit of leading the company's revenue growth at a time when its operations are expanding rapidly . 
Gotfried joins TytoCare after four years at logistics software company Bringg, where he served as the Chief Revenue Officer and General Manager. There, he was responsible for the end-to-end revenue chain, contributing to the company's rapid growth. Prior to this Gotfried held General Manager and Director positions at Abbott Laboratories, where he headed the Americas for Abbott Informatics commercial organisation. 
"I am thrilled to join TytoCare, a telehealth company that transforms primary care by putting health in the hands of consumers" Gotfried said. "I look forward to building on the company's successes over the last few years and continue to seamlessly connect people to clinicians while driving volume, velocity, value, and revenue."
Better Health hires first VP of Medical Affairs 
US-based medical supplies company Better Health has appointed Dr. Rosemary Ku as VP of Medical Affairs, to spearhead the launch of a new peer coaching programme. 
In her new role, Dr. Ku will oversee the development of a comprehensive care programme, which will include a peer coaching service to support patients who have long term conditions or have been discharged from hospital and need post-surgery care. 
Dr. Ku has more than 10 years' experience in clinical care, healthcare payer innovation, and health tech development for chronic disease management systems. "I'm thrilled to join Better Health and support the team in building innovative and clinically valid healthcare solutions that support patients with chronic health conditions in reaching the pinnacle of true health" she said of her new role. 
Raremark appoints Dale Jessop as new CTO
Raremark®, the healthtech company specialising in rare disease, has announced the appointment of Dale Jessop as its new Chief Technical Officer. Jessop will be responsible for developing and directing the company's data-driven strategy for technology, as well as expanding and refining its software offerings for both patients and industry.
Jessop moved into the pharma industry in 2012, joining eCOA pioneer Exco InTouch as CTO, helping the company grow from 35 to around 180 people. In the last few years, he has been part of a healthtech IPO on the London Stock Exchange and has built an eConsent platform for clinical research, which was acquired in September 2020.
Commenting on the new role, Jessop said: "This is a hugely meaningful move for me. With a parent and sibling both living with a rare condition, the chance to be directly involved in this part of the healthcare sector is a real honor. The team here is incredibly talented, with a lot of innovative plans and ideas to use our technology and services as an enabler of change. I'm looking forward to adding my own experiences into the mix and bringing these ideas to life."