People moves: Lili, Buddi AI, UCLan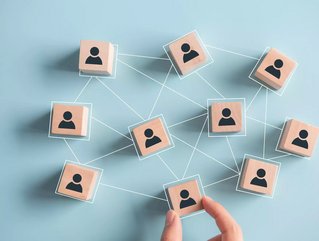 We round up the latest appointments in health tech
Lilli expands senior team 
UK health tech company Lilli has hired Sameer Vartak and Dr Rachel Melson as Chief Technology Officer (CTO) and Chief Medical Officer (CMO) respectively. 
Operating in the home care market, the SaaS company uses machine learning to analyse data sources including temperature and power usage. This provides real-time data and insights to caregivers so they can intervene earlier if needed, reducing hospital admissions. 
Vartak has more than 20 years' experience as a software engineer across fintech, energy, payments, risk and compliance. He joins Lilli following his role as CTO at Limejump, where he led a team of 45 engineers. 
Melson became a medical doctor in her late 30s after completing a degree in genetics and pursuing a career in finance and media. Having qualified as a doctor, she concentrates on palliative and elderly care. 
"I'm excited to be joining the team because technology really is a fantastic bridge,  enabling human beings to deliver for other human beings at maximum capacity and opportunity" she said.  We need to harness technology to make better and more cost-effective decisions about care and help people remain independent as long as possible."
Buddi AI appoints new members to leadership team 
New York-based Buddi AI has made three new appointments within its senior management team. The AI-driven healthcare company has recruited Vipul Kashyap as Head of Clinical Informatics, Shankar Saibabu as Chief Operating Officer,  and Jeff Nussbaum as Chief Revenue Officer. 
Kashyap and Saibabu join the company with a collective 50 years of experience in building the technology platforms behind companies including Optum, GE and Microsoft. The new executives will further the expansion of Buddi AI's product suite, a proprietary cloud-based platform that helps healthcare organisations structure their data. 
Nussbaum has been a successful IT executive for more than 25 years, building effective sales teams to sell enterprise software and services to Fortune 500 clientele. 
Ram Swaminathan, Co-Founder and CEO of Buddi AI, said: "Given our tremendous growth in the last five years, we are excited to expand our executive leadership with a team that will help us innovate the platform even further and develop new product solutions for some of today's most pressing issues faced by healthcare organisations of all sizes and scope."
University of Central Lancashire recruits senior fellow to explore digital healthcare innovations 
Dr Johann Malawana has accepted a senior role at the University of Central Lancashire (UCLan) in England, to lead the development of a collaborative research unit. The unit's researchers will explore innovations in digital education and healthcare, with the aim of creating tools to be used in the UK and globally.
Malawana is a former leader of the junior doctor dispute in 2015, and more recently Lead for Education and Training in Healthcare at the UK's Department for International Trade. He is also the CEO and founder of the Healthcare Leadership Academy (HLA) and Medics.Academy.
Commenting on his new UCLan role Dr Malawana said: "This is a very exciting opportunity for me to work alongside UCLan in the creation of a new research centre for digital health and education which we hope will ultimately increase quality of care and make health services more person-centred both at home and abroad."