Pfizer to recover from set-back in the lung cancer drug market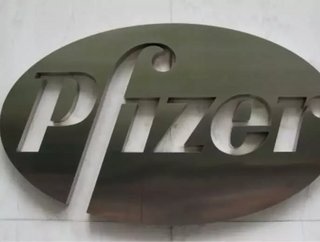 Written by Alyssa Clark As one of Americas largest and leanest pharmaceutical giants, Pfizer has continued to demonstrate its flexibility and producti...
Written by Alyssa Clark
As one of America's largest and leanest pharmaceutical giants, Pfizer has continued to demonstrate its flexibility and productivity in foreign markets as well as domestically here in the U.S. Taking bold strides within the market over the past two years, this company has continuously tried to make itself even more valuable and marketable but branching into unpopular and unexplored markets. In an attempt to once and for all streamline their business and Pfizer has recently focused on the emerging oncology segment of the company in order to do so. However, things have not gone according to plan as Pfizer is now faced with reported failures of its leading lung cancer candidates and clinical tests.
The drug which was set to break into the lung cancer scene is named Dacomitinib, and was highly anticipated by investors and the market alike until it began reporting less than pleasing results. Dacomitnib works as an epidermal growth factor receptor tyrosine kinase inhibitor, or as it is more commonly referred to, an EGFR inhibitor. While in the experimental drug phase, the drug was eventually expected to put its non-small cell lung cancer competitors out of business. It is no secret that the competition, like Tarceva from Roche and Iressa from AstraZeneca and Teva, are no match for Pfizer's proposed unique therapy which is technically irreversible and can act on multiple receptor types at once. However, with the recorded failures the trials have already shown, investors and the public are curious: how far will this set Pfizer back?
This new lung cancer drug was not expected to be as huge of a moneymaker as Pfizer's number one grossing drug Lipitor, which was at one time the top selling drug in the world, but it definitely was not anticipated to be a major flop. In 2012, AstraZeneca and its partner earned an approximate $2 billion worldwide, setting the bar high for this experimental drug.
So how did this drug take such a turn for the worse? How did this drug have billion dollar companies worried, take a flop that could be detrimental to Pfizer's 2014 growth?
Cory Renauer from the Motley Fool reports, "The problem with the drug wasn't safety or response rates, but long term survival. In the ARCHER 1009 trial, about 800 patients were given either Tarceva or dacomitinib. After 10 months the patients given dacomitinib did not show significant improvement in progression-free survival compared to patients that received Tarceva.
The answer in plain terms: the drugs improved short-term health, but in terms of long-term survival the drug recurrently failed. As stated before, the short-term results beat of Tarceva from Roche, thus accounting for the earlier promise associated with this new drug, but then when it was monitored over a 10-month period, the amount of patients who were administered Dacomitinib had a survival rate similar to those who took the placebo pills.
 "In the BR.26 trial, advanced lung cancer patients that had been treated previously with either Tarceva or Iressa, were given placebo or dacomitinib. At three and a half years, the overall survival rate of patients given dacomitinib was not significantly higher than those given placebo."